Pursuant to the Foreign Assistance Act of 1961, as amended, the United States Government, as represented by the U. S. Agency for International Development (USAID), USAID/Democratic Republic of Congo (DRC) is announcing the Enseignement Technique pour Opportunités Inclusives, Lucratives et Equitables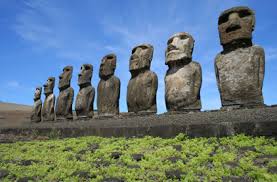 credit: sheknows
(ETOILE) Addendum to the YouthPower 2 (YP2) Annual Program Statement (APS), hereafter known as the YP2 APS.
ETOILE disseminates information to prospective Applicants so they may develop and submit Concept Notes in response and ultimately to be considered for USAID funding.
The ETOILE Addendum describes and provides:
● Type of activities for which Concept Notes will be considered; ● Available funding, process and requirements for submitting Concept Notes; ● Criteria for evaluating Concept Notes; and ● References for prospective Applicants to relevant documentation and resources.
USAID/DRC anticipates awarding a cooperative agreement under this Addendum.
Issuance of this Addendum does not constitute an award or commitment on the part of the U. S. Government to make an award, nor does it commit the U. S. Government to pay for costs incurred in the preparation and submission of a Concept Note or Application(s).
The actual number of assistance awards, if any, is subject to the availability of funds, as well as the viability of eventual full Applications received.
Based on submitted Concept Note(s), USAID/DRC will determine whether to request a Full Application from (an) eligible organization(s).
To be competitive under ETOILE, Concept Notes and Full Applications must be fully responsive to all directions.
USAID encourages applicants to become aware of the prohibitions associated with Section 889 of the John S.
McCain National Defense Authorization Act (NDAA) for Fiscal Year (FY) 2019 Section (a)(1)(B) and Section (b)(1).
Effective August 13, 2020, 2 CFR 20 0. 216 for U. S. organizations and the mandatory standard provision "Prohibition on Certain Telecommunication and Video Surveillance Services or Equipment (AUGUST 2020)" for non-U. S. organizations prohibits the use of award funds, including direct and indirect costs, cost-share and program income, to procure covered telecommunication and video surveillance services or equipment.
Applicants should reference the USAID Section 889 Partner website for more information.
Eligible parties interested in applying are encouraged to read this announcement thoroughly to understand the type of program sought, concept note submission requirements, and selection process.
Unless otherwise stated herein, all terms and conditions of the FY 2020 YP2 APS apply.