ACCELERATE is the flagship USAID/SA TB project which comprises two separate activities.
ACCELERATE 1 targets technical support and interventions at the national level, the provincial level and in high TB burden districts.
ACCELERATE 1 aims to:
i) implement targeted technical support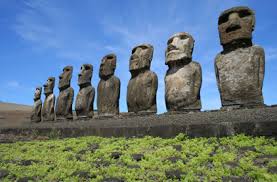 credit: sheknows
at the national level and tailored technical support at the provincial and district levels within communities and respective health care facilities where the TB burden is high, namely Gauteng (Tshwane and Sedibeng districts), KwaZulu Natal (Uthukela and Amajuba districts), and Eastern Cape (Nelson Mandela Bay, Joe Gqabi and Sarah Baartman districts); and ii) provide technical support to strengthen health systems at the national, provincial and district levels, while advancing TB elimination to sustainably strengthen the delivery of public health services, building resilience against and mitigate the negative impacts of acute infectious disease epidemic in support of South Africa's goal to eliminate TB.