The United States Agency for International Development Mission to Madagascar (USAID/Madagascar) is seeking applications for a Cooperative Agreement from qualified U. S. and Non-U. S. organizations to fund a program entitled Accessible Continuum of Care and Essential Services Sustained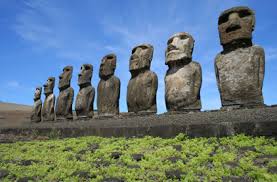 credit: sheknows
(ACCESS).
Eligibility for this award is unrestricted; please see Section C of this NOFO for eligibility requirements.
The ACCESS activity aims to support activities that will contribute to USAID/Madagascar's five-year (2016-2020) Health Development Objective (DO) focused on "sustainable health impacts accelerated for Malagasy People." By building upon the successes and lessons learned from USAID's health programs Mikolo, MAHEFA, Mahefa Miaraka, and Maternal and Child Survival Program (MCSP), this activity will increase the capacity of the Malagasy health system to deliver quality essential health services to rural and urban populations.
The activity will strengthen the service delivery continuum through community health volunteers (CHVs), primary health facilities or Centre de Santé de Base (CSBs), and district hospitals by improving clinical and non-clinical skills of health providers and through focused efforts to strengthen health systems at the district level and below.
The activity will also engage with regional health authorities to ensure coordination and effective management of health activities in their districts.
Work at the national level will focus on the development of in-service training curricula for health providers and development of performance improvement and quality assurance measures.
In addition, ACCESS will work to develop healthy norms and health seeking behaviors and build the capacity of Malagasy institutions to lead and coordinate social and behavior change activities.