The U. S. Embassy Bamako announces an open competition for organizations to submit applications to carry out a program to train young Malian leaders how to develop, support, and grow innovative ideas that address challenges in their communities through leadership and entrepreneurship.
The U. S.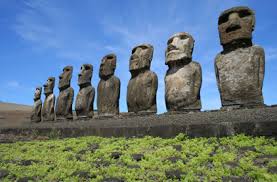 credit: sheknows
Embassy Bamako invites all eligible organizations to submit a proposal for a Cooperative Agreement to conduct a 3 to 6-month training in entrepreneurship and leadership in Mali for up to 30 individuals.
Training should occur in-person but may have online elements.
---
Relevant Nonprofit Program Categories
---
---
---
---
Obtain Full Opportunity Text:
Link to Opportunity in SAMS Domestic
Additional Information of Eligibility:
For-profit or commercial entities are not eligible to apply.
The Public Affairs Section encourages applications from: - Youth organizations working in technology, entrepreneurship, and leadership.
- Malian non-profit/nongovernmental organizations or U. S. non-profit/nongovernmental organizations with significant experience in Mali.
- Accredited public and private non-profit educational institutions.
- Individuals.
Full Opportunity Web Address:
http://www.dol.gov/ilab/
Contact:
Agency Email Description:
For Inquiries
Agency Email:
Date Posted:
2021-06-14
Application Due Date:
Archive Date:
2021-08-15