This notice announces the availability of funds from the Secretary's Minority AIDS Initiative (MAI) Fund to maintain, enhance, and re-launch a National Resource Center with the specific focus on HIV/AIDS prevention among adolescents.
This announcement seeks proposals from public and nonprofit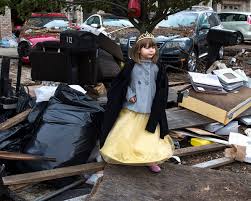 credit: brighthorizonsfoundation.org
private entities.
OAH seeks to competitively award up to $350,000 per year through a three-year cooperative agreement to support the maintenance, enhancement, re-launch, and evaluation of a comprehensive National Resource Center website for HIV/AIDS prevention among adolescents (resource center).
A cooperative agreement is an award instrument of financial assistance where "substantial involvement" is anticipated between the HHS awarding agency and the recipient during performance of the contemplated project or activity.
"Substantial involvement" means that the recipient can expect Federal programmatic collaboration or participation in managing the award.
The Office Adolescent Health will be substantially involved in the following programmatic aspects of the cooperative agreement:a.
OAH will provide input into setting program priorities for the development and selection of materials to be distributed via the resource center website.
b.
OAH will collaborate with the awardee providing programmatic approvals prior to the awardee moving forward with development and implementation of program strategies.c.
OAH will review and approve the process proposed by the awardee to ensure that all information distributed via the resource center website is medically accurate.d.
OAH will work with the recipient to assess and address challenges and gaps identified within the Resource Center to more effectively make continuous quality improvement to the program.
e.
OAH will provide coordination with other appropriate agency-funded entities interested in submitting materials for distribution via the resource center website.The resource center builds on the existing foundation of professional training and capacity building assistance in HIV/AIDS for those professionals who serve and work with adolescents.
This competitive cooperative agreement will allow for maintenance and enhancement of a resource center website to promote practical strategies for community-based service providers, which would include interactive multimedia and other additional resources to move youth-serving professionals toward implementation of interventions targeted to adolescents, especially those in greatest need.