The United States Agency for International Development (USAID)/Bangladesh, Office of Population, Health, Nutrition, and Education is pleased to announce an Annual Program Statement for Strengthening Public Sector Maternal and Newborn Care.
Through this APS, USAID is soliciting concept notes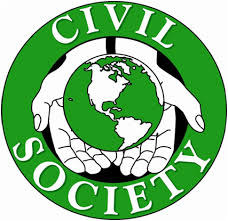 credit: Razoo
that propose innovative approaches, such as eHealth and mHealth, to assist the Government of Bangladesh's (GOB) public health system with its unfinished agenda for Ending Preventable Child and Maternal Deaths (EPCMD).
Emphasis will be on newborn care by scaling up proven approaches in the public sector.
Awards made through this APS should build on accomplishments to date toward achievement of the following three Intermediate Results (IRs):
IR 1:
Improved responsiveness of primary health care providers to deliver patient-centered MNH services that conform to evidence-based guidelines and practices IR 2:
Improved equitable access to MNH services through the introduction of innovative interventions and scale-up of evidence-based practices to ensure population and service coverage IR 3:
Improved governance of quality improvement and assurance for MNH services at the primary care level
---
---
---
---
Obtain Full Opportunity Text:
Not Available
Additional Information of Eligibility:
Applicants must be non-governmental U. S. and non U. S. entities, otherwise there is no restriction.
Entities such as non-profit organizations, profit making concerns, Private Voluntary Organizations (PVOs), Public International Organizations (PIOs), faith-based and community organizations, educational institutions, etc., are eligible to submit concept notes.
While for-profit firms may participate, pursuant to 2 CFR 700.13 (A)(1), it is USAID policy not to award profit under assistance instruments, such as cooperative agreements.
However, all reasonable, allocable, and allowable expenses, both direct and indirect, which are related to the assistance program and are in accordance with applicable cost standards (2 CFR 200, OMB Circular A-122 for non-profit organizations, OMB Circular A-21 for universities, and the Federal Acquisition Regulation (FAR) Part 31 for-profit organizations), may be paid under the Cooperative Agreement.
Full Opportunity Web Address:
Contact:
Tariq Bin AzamSr. A and A SpecialistPhone 88028855500
Agency Email Description:
tazam@usaid.gov
Agency Email:
tazam@usaid.gov
Date Posted:
2017-06-04
Application Due Date:
2017-06-28
Archive Date:
2018-06-03