BROAD AGENCY ANNOUNCEMENT
BAA-VS-07-03
Air Force Research Laboratory Space Vehicles Directorate
ANNOUNCEMENT OVERVIEW
BROAD AGENCY ANNOUNCEMENT TITLE:
Space Components Technology Open 5 Year Broad Agency Announcement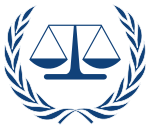 credit: From Wikipedia
/>
BROAD AGENCY ANNOUNCEMENT NUMBER:
BAA-VS-07-03
This BAA was previously publicized as VS-06-06 at the Air Force Research Laboratory 2006 Briefing for Industry (BFI) on 14 Aug 200 6. The announcement number was changed to correspond with the fiscal year in which it was released.
This announcement was originally posted to grants.gov on 17 November 2006 and is being reposted to grant.gov on 12 Feb 2009 to provide for Adobe formatted applications.
CATALOG OF FEDERAL DOMESTIC ASSISTANCE (CFDA) NUMBER(S):
1 2. 800 AIR FORCE DEFENSE RESEARCH SCIENCES PROGRAM and 1 2. 910 RESEARCH AND TECHNOLOGY DEVELOPMENT
BRIEF PROGRAM SUMMARY:
This is a 5-year, opened-ended Broad Agency Announcement (BAA) to solicit research proposals for the United States Air Force Research Laboratory?s (AFRL) Spacecraft Component Technology Branch, which is pursuing innovative technology development in advanced space power, integrated space structures, spacecraft dynamics and controls, and ballistic missile technologies.
The technologies developed under this solicitation will provide affordable and reliable solutions to enable the next generation of Air Force space systems.
Multiple awards of contracts and/or assistance instruments of various values are anticipated with a period of performance ranging from 6 to 60 months.
Periodically over the 5-year period, proposal call announcements (CALLS) may be issued in the FedBizOps/EPS and GRANTS.GOV/FIND to request proposals for specific research efforts under technical topic areas.
These subsequent CALLS will contain specific descriptions of the research effort to be addressed, anticipated period of performance, information peculiar to the specific research technical topic area, and the expected dollar range for proposals received under the CALL.
PROPOSAL DUE DATE AND TIME:
This BAA will remain open for a period of 5 years from the date of publication.
NO PROPOSALS SHOULD BE SUBMITTED AGAINST THIS BASELINE BAA.
Proposal due dates and times will be specified in each CALL.
Proposals received after the due date and time specified in the CALL shall be governed by the provisions of FAR 5 2. 215-1(c)(3).
ESTIMATED PROGRAM COST:
Anticipated funding for the program (not per contract or award):
is $48M each fiscal year from FY 07 through FY 1 1. This funding profile is an estimate only and will not be a contractual obligation for funding.
All funding is subject to change due to government discretion and availability.
Each CALL will contain funding profiles specific to that effort.
All potential offerors should be aware that due to unanticipated budget fluctuations, funding in any or all areas may change with little or no notice.
GENERAL INFORMATION:
The applicable NAICS code for this announcement is 541710 with a size standard of 100 0. This acquisition is unrestricted.
This BAA is issued under the provisions of Federal Acquisition Regulation paragraph 6. 102(d)(2) that provides for the competitive selection of research proposals.
Proposals submitted in response to CALLS issued pursuant to this BAA that are selected for award are considered to be the results of full and open competition and in full compliance with the provisions of PL 98-369, the Competition In Contracting Act of 198 4. There will be no other announcement issued for this requirement.
Offerors MUST monitor FedBizOps/EPS http://www.fbo.gov and/or Grants.gov/FIND http://www.grants.gov in the event this announcement is amended or CALLS are issued.
Due to past problems with posting notices to Grants.gov/FIND, offerors are advised to monitor both websites to ensure timely receipt of notifications.
TYPE OF CONTRACTS/INSTRUMENTS:
The Air Force reserves the right to award the instrument best suited to the nature of research proposed.
Accordingly, the Government may award any appropriate contract type under the Federal Acquisition Regulation or Other Transaction (OT) for Prototype, grant, cooperative agreement, or OT for Research.
The Air Force may also consider award of an appropriate technology transfer mechanism if applicable.
Specific instructions for assistance awards are in paragraph 7 of the BAA.
It is anticipated that awards under this BAA will generally be cost plus fixed fee, completion form contracts, which require successful offerors to have an accounting system considered adequate for tracking costs applicable to the contract.
ANTICIPATED NUMBER OF AWARDS:
The Air Force anticipates awarding a minimum of one contract or assistance instrument per specific CALL.
However, the Air Force does reserve the right to make multiple awards or no awards pursuant to a CALL.
Technical Point of Contact:
The technical point of contact for the baseline BAA is Jim Guerrero, AFRL/VSSV, Kirtland AFB, NM, Phone 505-846-5936, Fax 505-846-7877, Email jim.guerrero@kirtland.af.mil.
Contracting Points of Contact:
The contracting points of contact for the baseline BAA are:
Contract Specialist:
Ms Tara Bond, Det 8 AFRL/PKVV, Kirtland AFB, NM, Phone 505-846-4967, Fax 505-846-7041, Email tara.bond@kirtland.af.mil or Contracting Officer:
Ms Jean A.
Barnes, Det 8 AFRL/PKVV, Kirtland AFB, NM, Phone 505-846-4695, Fax 505-846-7041, Email jean.barnes@kirtland.af.mil