The Department of State announces an open competition for organizations and individuals to submit applications to create a digital story highlighting the ongoing human rights crackdown in Xinjiang and its effects on the Uighur and Kazakh diaspora, including those living in Germany.
1. Program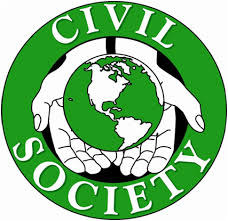 credit: Razoo
Objectives Part A:
Creation of a short documentary digital story and additional oral testimonial library.
This program will provide funding to create a short documentary story.
The digital story/video would focus on individual testimonies from members of the Uighur and Kazakh diaspora in Germany, particularly those who have escaped persecution in Xinjiang or whose family members are currently in or have previously been in detention.
The grant recipient would work with human rights NGOs and Uighur and other diaspora groups, to solicit and record oral testimonies.
These oral testimonies would serve as the basis for the documentary digital story, but the raw footage of the oral testimonies would also be preserved and shared with theDepartment of State's Bureau of Global Public Affairs for potential use in additional public diplomacy content.The final product will be posted online for public viewing and the U. S. Department of State will help promote the digital story with partners and provide separate travel grants for the filmmakers/content creators to present their digital story and meet with audiences throughout Germany.
2. Participants and Audiences The primary audience is the broader German public, particularly non-elite and non-expert audiences outside of Berlin.
A secondary audience is members of the German federal and state parliaments.
With that in mind, the digital story should be targeted to the general public and include English subtitles.
3. Recipient Responsibilities - The implementing partner will measure both outputs and outcomes through all phases of this project.- The implementing partner will review public responses to the digital story and measure public engagement, including by monitoring views and online engagement with the online video and at outreach events