The Second Chance Act Pay For Success Initiative:
Outcomes-based Contracting To Lower Recidivism And Homelessness will provide assistance and funding to state, local, and tribal governments to price, write, negotiate, fund, and manage contracts that pay for these services in a way that ensures accountability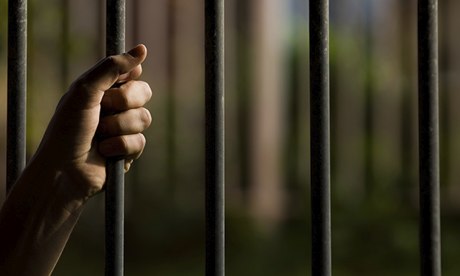 credit: The Guardian
of the contract service providers, and incentivizes improved performance over time.
Contracted services that may be purchased with grant funds include reentry services which are tailored to individuals leaving incarceration who are at moderate to high risk for recidivism in the community and services available to individuals living in permanent supportive housing units.
---
Relevant Nonprofit Program Categories
---
---
---
---
Obtain Full Opportunity Text:
Full Notice of Funding Opportunity in the Federal Register
Additional Information of Eligibility:
To be eligible for the New Planning Cooperative Agreement under this announcement, an applicant must: A) Be an "Indian Tribe" as defined in 25 U. S. C.
§ 5304(e); a "Tribal Organization" as defined in 25 U.S.C.
§ 5304(l); or an "Inter-Tribal Consortium" as defined at 42 CFR 137.10.
However, Alaska Native Villages or Alaska Native Village Corporations are not eligible if they are located within the area served by an Alaska Native regional health entity.
See Consolidated Appropriations Act, 2014, Pub.
L.
No.
113-76 and Consolidated Appropriations Act, 2018, Pub.
L.
No.
115-141.
By statute, the Native Village of Eyak, Eastern Aleutian Tribes, and the Council for Athabascan Tribal Governments have also been deemed Alaska Native regional health entities and therefore are eligible to apply.
Those Alaska Tribes not represented by a Self-Governance Tribal consortium Funding Agreement within their area may still be considered to participate in the TSGP.
B) Applicant must request participation in self-governance by resolution or other official action by the governing body of each Indian tribe to be served.
Please see IV.
Application and Submission Information, 2.
Content and Form Application Submission, Additional Required Documentation, Tribal Resolution(s) for details.
C) Demonstrate for three fiscal years, financial stability and financial management capability.
The Indian Tribe must provide evidence that, for the three fiscal years prior to requesting participation in the TSGP, the Indian Tribe has had no uncorrected significant and material audit exceptions in the required annual audit of the Indian Tribe's Self-Determination Contracts or Self-Governance Funding Agreements with any Federal Agency.
See 25 U.S.C.
§5383; 42 CFR §§137.15-23.
For Tribes or Tribal organizations (T/TO) that expended $750,000 or more ($500,000 for fiscal years ending after December 31, 2003) in Federal awards, the OTSG shall retrieve the audits directly from the Federal Audit Clearinghouse.
For T/TO that expended less than $750,000 ($500,000 for fiscal years ending after December 31, 2003) in Federal awards, the T/TO must provide evidence of the program review correspondence from IHS or Bureau of Indian Affairs officials.
See 42 C.F.R.
§§137.21-23.
Full Opportunity Web Address:
https://www.bja.gov/SCAPFS19
Contact:
Agency Email Description:
Technical Application Assistance
Agency Email:
Date Posted:
2019-08-13
Application Due Date:
Archive Date:
2019-11-22