This award covers the design, testing, and implementation of the Census of State and Federal Adult Correctional Facilities (CSFACF).
The CSFACF provides detailed information about the facilities in which the majority of the nation's incarcerated population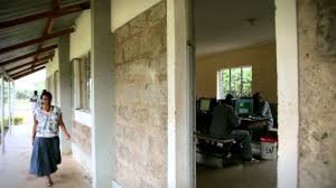 credit: YouTube
is held, including traditional institutional facilities, as well as community-based correctional centers.
In addition to providing data on facility-level population, correctional characteristics, staffing, and programming, BJS has used the resulting roster of state and federal adult correctional facilities as a universe from which to draw a sample of facilities for the Surveys of Inmates in State and Federal Correctional Facilities (SISFCF).
These nationally-representative surveys of prison inmates provide a valuable resource from which we can produce a portrait of the inmates held for state and federal authorities.