The National Crime Statistics Exchange (NCS-X) Initiative is part of a national movement to expand the number of law enforcement (LE) agencies reporting incident-based crime data to the FBI™s National Incident-Based Reporting System (NIBRS).
NCS-X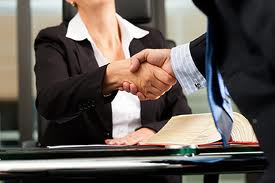 credit: DUI
seeks to transition a select sample of 400 LE agencies from across the country, including all of the largest agencies, to NIBRS, in order to use NIBRS data to generate national crime statistics.
To produce statistically-sound national measures of crime from NIBRS data, techniques need to developed and tested to handle the challenges that NIBRS data present to analysts tasked with providing the range of information expected from these data.
The goal for this work is to establish an automated data assessment and processing system" with detailed documentation and a series of well-documented software programs that the FBI and BJS can apply to NIBRS data on a routine basis and which is capable of generating a NIBRS analytic database for use by FBI and BJS analysts to produce all analyses needed to support the dissemination plans of the respective agencies at the end of the project period.
Under this funding announcement, BJS is seeking proposals for contract support in building and establishing the NIBRS automated data assessment and processing system.
Applicants are asked to complete activities across nine main tasks sets:
1) review and assess NCS-X sampling plan; 2) identify the critical NIBRS data elements needed to support the FBI and BJS dissemination plans; 3) review and combine relevant data files; 4) develop item-level imputation methods for the critical NIBRS data elements; 5) apply and test imputation methods to create an imputed NIBRS database; 6) develop a unit weighting system capable of generating statistically-sound national estimates of reported crime and arrest; 7) apply the unit weighting system to create an imputed and weighted NIBRS database; 8) develop and implement a process by which standard errors can be produced for the national estimates generated from the imputed and weighted NIBRS database; and 9) analyze the imputed and weighted NIBRS database(s) to produce a series of tables that display the set of national estimates requested by the FBI and BJS.