Under 34 U.S.C.
§ 10132 (c)(3), the Bureau of Justice Statistics (BJS) is authorized to "collect and analyze data that will serve as a continuous and comparable national social indication of the prevalence, incidence, rates, extent, distribution, and attributes of crime."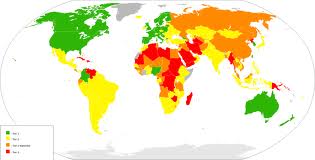 credit: Wikipedia
To support this goal, BJS has conducted prior surveys of prosecutors and will update that information collection with this solicitation.
The National Survey of Prosecutors, 2019 (NSP19) will focus on the administration of prosecution activities.
The survey will update basic information, such as office size, types of staff and resources, as well as emerging issues important to the Attorney General's priorities, such as the prosecution of violent crime, human trafficking, cybercrime, and responses to the opioid crisis.
The survey will also collect information on problem-solving courts, prosecutorial diversion, processing of forensic evidence, plea bargains, and trials.
There are over 2,300 prosecutor offices in the U. S. The recipient of funds will be asked to verify and update the sampling frame, design a sampling strategy, design a survey of state prosecutor offices, convene at least one meeting of a panel of experts to review the survey instrument and survey contact strategies, and submit the sampling plan and survey to BJS.
After approval, the team will field the survey, collect the data, deliver the data to BJS, and work with BJS to analyze and report the data.