The BJS Statistical Support Program (BJS-SSP is designed to provide scientific and technical support for statistical and methodological research, statistical analyses, documentation, and dissemination services in support of BJS's Criminal Justice Statistics Program (CJSP).
Through the CJSP,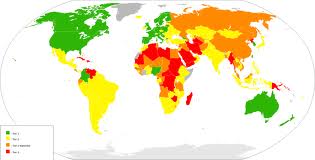 credit: Wikipedia
BJS collects and publishes statistics about crime and the operations of the criminal justice system.
The CJSP encompasses more than 30 separate statistical collections about policing, prosecution, the courts, institutional corrections, and community supervision.
The BJS-SSP will enhance BJSs efforts by expanding our capacity to analyze CJSP data and document the analysis, thus increasing the breadth of substantive issues that CJSP addresses in both the short run and longer term.