The Public Affairs Section of the U. S. Mission in Bogota Colombia is pleased to announce funding availability through the Mission's Public Affairs Small grant program.
This grants program supports projects proposed by Colombian non-governmental organizations (NGOs), individuals, and cultural/educational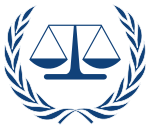 credit: From Wikipedia
organizations that aim to promote mutual understanding between the United States and Colombia.
The Embassy has particular interest in projects that have a strong link to the United States and promote the teaching of English, benefit underserved populations, promote student and teacher exchange between the United States and Colombia, promote entrepreneurship, promote U. S. culture in Colombia, promote the exchange of ideas between the United States and Colombia, and promote Colombia's transition to peace.
Grants cannot be used to fund religious or partisan political activity or for:
fundraising campaigns; commercial projects or for-profit ventures; individual academic research projects; construction projects; or projects whose primary objective is an organization's institutional development or an individual's personal enrichment or career development.
Proposals will be considered in three separate cycles of funding.
The deadlines to submit proposals are:
December 31, March 31, and May 31, every year.