The mission of the U. S. Bureau of Reclamation (Reclamation) is to manage, develop, and protect water and related resources in an environmentally and economically sound manner in the interest of the American public.
The LCR MSCP is a partnership of Federal and non-Federal stakeholders responding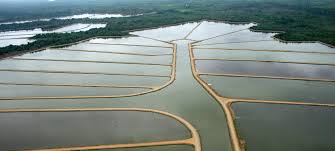 credit: eattilapia
to the need to balance the use of Lower Colorado River (LCR) water resources and the conservation of native species and their habitats in compliance with the Endangered Species Act.
This is a long-term plan to conserve at least 26 species along the LCR from Lake Mead to the Southerly International Boundary with Mexico through implementation of a Habitat Conservation Plan.
This action advances the goals of the Lower Colorado River Multi-Species Conservation Program (LCR MSCP), which is a multi-stakeholder, Federal and non-Federal partnership currently representing 57 entities, including state and Federal agencies, water and power users, municipalities, Native American tribes, conservation organizations, and other interested parties.
Implemented over a 50-year period, the program accommodates current water diversions and power production, and will optimize opportunities for future water and power development by providing Endangered Species Act (ESA) compliance through the implementation of a Habitat Conservation Plan (HCP).
Implementing the HCP will create at least 8,132 acres of new habitat and produce 1. 28 million native fish to augment existing populations of the Bonytail (Gila elegans) and Razorback sucker (Xyrauchen texanus) in the Lower Colorado River.
The conservation is fully developed and is being managed for LCR MSCP covered species.
No additional habitat restoration is anticipated.
A prior financial assistance agreement was funded for federal Fiscal Years 2013 – 2018, under agreement number R13AC30013, to support the on-going operations and maintenance activities at the Yuma East Wetlands Conservation Area.
This proposal is a continuation of and consistent with that prior agreement.