The Secretary of the Interior (Secretary) developed an initiative to combat invasive species, most importantly quagga muscles (QM).
The initiative directs multiple Department of Interior (DOI) Bureaus to increase coordination and involvement in the QM issue.
QM's cost agencies millions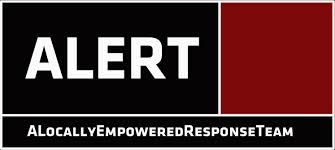 credit: ALERT Project Official Site
of dollars to maintain working hydroelectric dams, water delivery systems, and endangered species.
The Secretary's initiative focuses on proactive actions to prevent the spread of invasive mussel.
This system benefits all jurisdictions currently working on implementing the highest priority recreation watercraft components of Quagga Zebra Action Plan for Western Waters (QZAP), the Phoenix Action Plan, Western Regional Panel (WRP) Building Consensus Committee, and DOI's Safeguarding the West Initiative.
The system is in alignment with regional 100th Meridian Initiative training standards being implemented by the Pacific States Marine Commission through United States Fish Wildlife Service Funding.
The CPW will continue the management and support of the Invasive Species Program for the WID to maintain, manage and support three software applications (mobile application, database and website); which will provide technological infrastructure for hosting the applications and to provide help desk services for users.
The primary objective of the Agreement is to provide support and maintenance of the existing database at current operating levels.
System.
The WID database is a tool used by many of the western states and local communities to monitor and track boater movement following inspections for zebra or quagga mussels (QM) or other AIS.
This data sharing tool allows WID users to enter boat information, including where the boat is going/coming from, allowing faster communication of possible contaminated boats from infested waters.