This funding opportunity seeks to invite project proposals on four areas:
Transformative Technologies, Inclusive India, Indo Pacific Cooperation, and Higher Education.
While proposals may address multiple project and objectives, each proposal should focus primarily on one of the following priority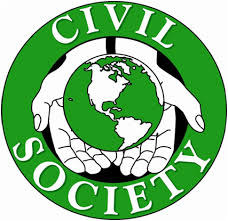 credit: Razoo
project areas.
Transformative Technologies:
· Programs to support and promote U. S. and India partnership in emerging technologies sectors, for example artificial intelligence.
· Programs to promote U.S.-India space diplomacy by developing the next generation of U. S. and Indian space experts.
· Programs to create awareness about cybersecurity Inclusive Democracy:
· Programs to encourage women to become more engaged in politics, the democratic process, and civic engagement.
· Programs to create a network of young leaders to have a better understanding of democratic values and participate in their community to solve problems of inequity and injustice.
· Programs that highlight the U. S. experience combatting racism, sexism and discrimination and offer opportunities for conversations with young Indians on the topic of discrimination.
Indo-Pacific Strategy:
· Programs to support initiatives that utilize various means to educate, advocate, and collaborate with India to create a free, open and prosperous Indo-Pacific region.
· Programs to promote and leverage America's technological and science expertise; and support educational institutions to explore the Indian Ocean as a shared natural resource with a focus on ocean health and disaster management, involving public institutions and officials as appropriate.
· Programs to develop social and intellectual connections, creating bridges of understanding and connection among Indo-Pacific countries by providing opportunities for participants to identify and appreciate common values.
Higher Education:
· Programs related to the India's new National Education Policy implementation and its opportunities for U.S.-India education collaboration.
· Programs to promote an increase and deepen partnership between U. S. and Indian higher education institutions.
· Programs to increase the awareness of higher education opportunities in the United States and enriching people-to-people engagement through higher education.
While PAS Chennai is focusing on the above four areas, we also welcome competitive proposals on other topics per above.