The Drug-Free Communities (DFC) Support Program was created by the Drug-Free Communities Act of 1997 (Public Law 105-20).
The Executive Office of the President, Office of National Drug Control Policy (ONDCP), and the Department of Health and Human Services (HHS), Centers for Disease Control and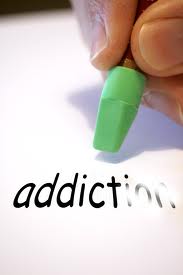 credit: Flickr photo by Alan Cleaver
Prevention (CDC), National Center for Injury Prevention and Control (NCIPC), Drug-Free Communities Branch are accepting applications for Fiscal Year (FY) 2021 Drug-Free Communities (DFC) Support Program grants.
By statute, the DFC Support Program has two goals:
1) Establish and strengthen collaboration among communities, public and private non-profit agencies, as well as federal, state, local, and tribal governments to support the efforts of community coalitions working to prevent and reduce substance abuse among youth (individuals 18 years of age and younger).
2) Reduce substance abuse among youth and, over time, reduce substance abuse among adults by addressing the factors in a community that increase the risk of substance abuse and promoting the factors that minimize the risk of substance abuse.
---
---
---
---
Obtain Full Opportunity Text:
Office of Postsecondary Education (OPE): Fulbright-Hays Group Projects Abroad (GPA) Program Short-Term Project Assistance Listing Number 84.021A; Notice Inviting Applications for New Awards for Fiscal Year (FY) 2021
Additional Information of Eligibility:
Eligible applicants are community-based coalitions addressing youth substance use that have previously received a DFC grant but have experienced a lapse in funding or have concluded the first five-year funding cycle and are applying for a second five-year funding cycle (Year 6).
Statutory Eligibility Requirements, written into the DFC Act, are inherent in the language of the DFC Support Program.
Applicants should refer to Table 3: Statutory Eligibility Requirements, which contains a summary of the minimum documentation applicants must provide to meet these criteria.
The table also specifies evidence required and where to place it in the application, e.g., as an attachment, in the Project Narrative, or in the Budget.
Failure to meet any single statutory eligibility requirement will cause the application to be deemed ineligible; in such case, it will not move forward to merit review.
Should your application fail to meet the eligibility requirements, the person listed as the Business Official on the Application for Federal Assistance (SF-424) will receive a notification stating why the application was deemed ineligible.
No additional information may be added to an application after the application deadline.
The final authority lies with the DFC Administrator to determine the eligibility of an application.
All DFC applications will be jointly screened by ONDCP and CDC to determine whether an applicant meets all the DFC Support Program Statutory Eligibility Requirements identified in Table 3.
Applications submitted by eligible coalitions that demonstrate they meet all requirements will then be scored through a merit review process according to the evaluation criteria described in Section V.
Application Review Information of this NOFO.
Each year, DFC recipients must demonstrate compliance with all of the Statutory Eligibility Requirements to be considered for continuation funding.
NOTE: Coalitions that have already received 10 years of DFC funding are not eligible to apply for this grant.
A DFC legal applicant (an organization applying on behalf of a coalition, the coalition, or the applicant coalition) must reside within the United States and/or the U. S. territories.
The intent of the DFC Support Program is to fund coalition activities in the United States and does not authorize the funding of organizations or activities outside the United States.
Full Opportunity Web Address:
https://www.govinfo.gov/content/pkg/FR-2021-01-14/pdf/2021-00757.pdf
Contact:
Agency Email Description:
DFC_NOFO@cdc.gov
Agency Email:
Date Posted:
2021-03-26
Application Due Date:
Archive Date:
2021-06-25