This Notice of Funding Opportunity (NOFO) supports health department infrastructure, data and partnerships to identify and respond to existing and emerging injury threats with data-driven public health actions.
These actions are intended to increase protective factors and reduce risk factors using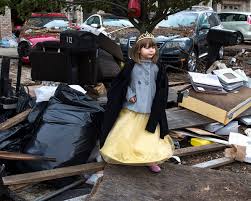 credit: brighthorizonsfoundation.org
the best available evidence for injuries and death.
Such an approach includes engaging in robust data and surveillance, strengthening strategic collaborations and partnerships, and conducting assessment and evaluation.
The overall goal of this approach is to inform public health action for injury prevention.
An enhanced funding component is available for recipients to implement and evaluate prevention strategies while incorporating novel surveillance activities, with the goal of contributing practice-based evidence to strengthen the overall evidence base for injury prevention.
While all recipients will focus their strategic efforts on prevention of traumatic brain injury (TBI), transportation-related injury, and Adverse Childhood Experiences (ACES), recipients are also encouraged to examine their data and flex up to 25% of their award to address identified priority injury topics of local concern (i.e.
drowning, older adult falls, or suicide).
---
Relevant Nonprofit Program Categories
---
---
---
---
Obtain Full Opportunity Text:
www.fema.gov
Additional Information of Eligibility:
Bona fide agents are eligible to apply.
For more information about bona fide agents, please see the CDC webpage on Expediting the Federal Grant Process with an Administrative Partner located at https://www.cdc.gov/publichealthgateway/grantsfunding/expediting.html#Q2.
The award floor for this NOFO for the first budget period is $200,000 and the award ceiling is $400,000 for BASE and ENHANCED applications.
CDC will consider any application requesting lower than $200,000 for BASE alone or higher than $400,000 for BASE and ENHANCED combined non-responsive and it will receive no further review.
A letter of commitment from the state health department officer on official letterhead supporting proposed activities is required.
Letters of support from a) a multi-sectoral partner and b) the disproportionally-affected population are required.
An organizational chart is required.
Documentation of access to the most recent primary data, to include 2018 and 2019 mortality and hospitalization data is required.
Access should be documented in labeled tables and provide a state/territory wide summary of 2018 or 2019 hospitalization data analyzed by age, sex, and cause.
Full Opportunity Web Address:
https://eg.usembassy.gov/education-culture/grant-programs/
Contact:
Agency Email Description:
coresipp2021@cdc.gov
Agency Email:
Date Posted:
2021-02-18
Application Due Date:
Archive Date:
2021-08-14