The purpose of this Funding Opportunity Announcement is to:
•Amend CDC-CI10-101202PPHF12 to extend the budget and project period •Create a 24 month year 02 for CDC-CI10-101203PPHF12 •Align funding periods of the common activities to lessen the administrative burden on grantees •Incorporate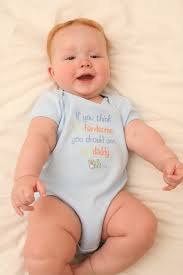 credit: Wikimedia Commons
the activities of the Epidemiology and Laboratory Capacity for Infectious Diseases:
Program Components (ELC-PC FOA# CK12-1201) into this announcement
---
---
---
---
Obtain Full Opportunity Text:
Not Available
Additional Information of Eligibility:
Eligible applicants are limited to the 58 current ELC-ACA grantees (or their established bona fide agents) under FOA# CI10-1012, and are listed below: Alabama, Alaska, Arizona, Arkansas, California, Chicago IL, Colorado, Commonwealth of Puerto Rico, Connecticut, Delaware, District of Columbia, Florida, Georgia, Hawaii, Houston TX, Idaho, Iowa, Illinois, Indiana, Kansas, Kentucky, Los Angeles County CA, Louisiana, Maine, Maryland, Massachusetts, Michigan, Minnesota, Missouri, Mississippi, Montana, Nebraska, Nevada, New Hampshire, New Jersey, New Mexico, New York, New York City NY, North Carolina, North Dakota, Ohio, Oklahoma, Oregon, Pennsylvania, Philadelphia PA, Republic of Palau, Rhode Island, South Carolina, South Dakota, Tennessee, Texas, Utah, Vermont, Virginia, Washington, West Virginia, Wisconsin, Wyoming.
A Bona Fide Agent is an agency/organization identified by the state as eligible to submit an application under the state eligibility in lieu of a state application.
If applying as a bona fide agent of a state or local government, a legal, binding agreement from the state or local government as documentation of the status is required.
Full Opportunity Web Address:
Contact:
Centers for Disease Control and Prevention (CDC)Procurement and Grants Office (PGO)Technical Information and Management Section (TIMS)Phone 770-488-2700
Agency Email Description:
General Submission Inquiries
Agency Email:
pgotim@cdc.gov
Date Posted:
2012-04-23
Application Due Date:
2012-06-11
Archive Date:
2012-07-11