The Centers for Disease control and Prevention (CDC) announces the availability of fiscal year (FY) 2017 funds for a cooperative agreement program to continue enhanced national surveillance for prion diseases in the United States.
The purpose of the funding is to continue an active surveillance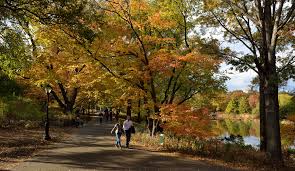 credit: Flickr
program to monitor the occurrence of potentially emerging human TSEs in the United States.
---
Relevant Nonprofit Program Categories
---
---
---
---
Obtain Full Opportunity Text:
https://grants.hrsa.gov/webExternal/SFO.asp?ID=AF4363D4-7DC3-459D-9007-662657C0F94B
Additional Information of Eligibility:
Awards under this grant program are limited to U. S. certified and uncertified poison control centers (PCCs) including those serving the U. S. territories.
Eligible applicants under The Support and Enhancement Grant Program must be certified by a professional organization in the field of poison control that the Secretary has approved as having in effect standards for certification that reasonably provide for the protection of the public health with respect to poisoning.
The only professional organization currently approved is the American Association of Poison Control Centers (AAPCC).
Eligible applicants can also be certified by a State government with, at a minimum, equivalent standards as the AAPCC.
Uncertified centers are eligible for a grant waiver if such center can reasonably demonstrate that the center will obtain such certification within a reasonable period of time.
The sum of the number of years for a waiver renewal may not exceed 5 years.
Full Opportunity Web Address:
https://grants.hrsa.gov/webExternal/SFO.asp?ID=AF4363D4-7DC3-459D-9007-662657C0F94B
Contact:
CallCenter@HRSA.GOVCallCenter@HRSA.GOV
Agency Email Description:
Contact HRSA Call Center at 877-Go4-HRSA (877-464-4772);301-998-7373 or email
Agency Email:
CallCenter@HRSA.GOV
Date Posted:
2017-03-22
Application Due Date:
2017-05-24
Archive Date:
2017-06-23