The purpose of this notice of funding opportunity (NOFO) is to promote the prevention of fetal alcohol spectrum disorders (FASDs) through national medical societies and professional organizations with active health professional memberships relevant to settings serving women of childbearing age.
Applicants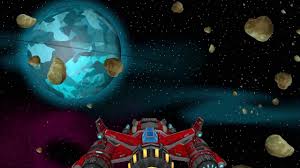 credit: Cancer Research UK
must target one specific professional specialty only (e.g., obstetrics and gynecology, nursing, family practice, internal medicine, social work, medical assisting) on a national scale.
FASD prevention activities will include promoting member awareness of the risks of excessive alcohol use, including any alcohol use during pregnancy, development and implementation of recertification requirements, promoting use of science-based messages, and promoting clinical guidelines and policies that support implementation of alcohol screening and brief intervention (SBI).
By the end of the project period the awardees are expected to achieve the following short-term outcomes:
increased knowledge about risks of alcohol use, including during pregnancy, increased awareness of the importance of talking with patients about alcohol use, increased uptake of online courses, expanded champions networks, recertification requirements that include content related to alcohol/alcohol SBI/alcohol-exposed pregnancies, increased use of CDC communication products by members and patients, and increased use of alcohol SBI by members in their practice settings.