Despite the successes of scaling up antiretroviral treatment (ART), HIV programs need to be tailored to the diverse needs of various groups of people living with HIV (PLHIV), whilst maintaining the public health approach.
This NOFO will support the implementation of effective, high-quality HIV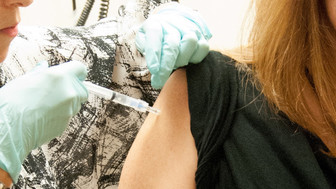 credit:
testing and treatment services at two purpose-built referral level Lighthouse Trust clinics.
A suite of comprehensive core packages will include the prevention and management of acute comorbidities, and will be tailored to the needs of age-specific gender groups in the early and late stages of HIV and stable or unstable patients on ART.
HIV services will be integrated with TB, sexually-transmitted infections (STI), reproductive health services, and priority non-communicable diseases (NCDs).
These include interventions for target populations to improve case identification, active linkage, early ART initiation, adherence support, and achieve viral suppression (VS) rates.
The recipient will also provide specialist review for patients requiring 2nd and 3rd-line ART regimens.
The health systems investments will include capacity building, development of eHealth activities, and direct support to the national HIV and TB program management.
In collaboration with Malawi's Ministry of Health (MOH), Department of HIV and AIDS, the recipient will derive evidence-based best practices which will guide the national program to reach the Joint United Nations Programme on HIV/AIDS (UNAIDS) 90-90-90 targets.