The Award Ceiling for Year 1 is 0 (none).
CDC anticipates an Approximate Total Fiscal Year Funding amount of $10,000,000 for Year 1, subject to the availability of funds.
This NOFO aims to decrease iatrogenic infections of people living with HIV (PLHIV) in South Africa at the facility (such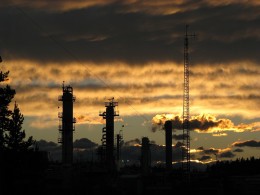 credit: Nautical9 via Flickr
as health and correctional facilities) and community levels.
PLHIV are at higher risk of contracting or developing serious complications from infectious diseases such as tuberculosis (TB) and Coronavirus Disease 2019 (COVID-19).
Existing Infection Prevention Control (IPC) guidelines often 1) do not address present epidemic/pandemic challenges, 2) provide conflicting recommendations, or 3) fail to address serious IPC concerns such as facility partial or total closure, facility cleaning and disinfection, staff quarantine, and staff isolation.
This lack of clarity and frequent but necessary IPC guidelines updates often leads to confusion and anxiety among stakeholders.
Recipient(s) will:
Build IPC capacity of the National, Provincial, District levels, and among District Support Partners (DSPs).
This will include development at National level of scientifically sound policies, guidelines, and training curriculums; Put together "squad teams" to rapidly be deployed to address gaps in IPC resulting in facility outbreaks; Educate key stakeholders on scientifically sound IPC practices; Make available relevant IPC information into existing health repository sites (such as the Knowledge Hub); and Ensure that key stakeholders including representatives of PLHIV are meaningfully involved in the planning, implementation, monitoring, and improvement of IPC activities.