The Award Ceiling for Year 1 is 0 (none).
CDC anticipates an Approximate Total Fiscal Year Funding amount of $35,000,000 for Year 1, subject to the availability of funds.
This NOFO supports the Government of Tanzania (GOT) strategy for comprehensive HIV prevention, care and treatment (C&T)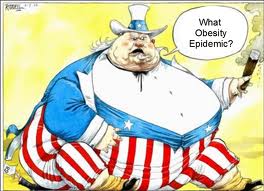 credit: Run Luau Run
addressing the entire continuum of care.
Recipient(s) will implement innovative, evidence-based, client centered and culturally appropriate interventions to enhance identification of HIV-positive individuals; linkage to C&T clinics (CTC) for same day initiation antiretroviral therapy (ART); support for community-based HIV services; access to HIV services for clients with special needs; retention on treatment and patient adherence to ART, monitoring viral load (VL) to attain viral suppression; and utilization of appropriate data for continuous quality improvement (CQI).
Recipient(s) will collaborate with regional and council health management teams (R/CHMT) to implement HIV prevention, C&T activities to achieve PEPFAR and GOT's National Multi-Sectoral Strategic Framework IV (NMSF IV) goals.
Focus is on children and adolescents, men and boys, adolescent girls and young women, pregnant women, breastfeeding mothers and infants, key populations and at-risk groups so no sub-population is left behind.
Focus is in Mara and Shinyanga for facility-based activities and community-based activities in Mara, Kigoma, and Pwani regions.
This may shift from CDC-supported region to region based on performance or epidemiologic data.
Recipient(s) may be awarded community activities, facility activities, or both for specific region(s).