NA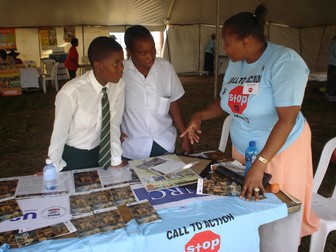 credit: From Wikipedia
---
---
---
---
Obtain Full Opportunity Text:
http://grants.nih.gov/grants/guide/pa-files/PAR-21-046.html
Additional Information of Eligibility:
Activities under this Notice of Funding Opportunity (NOFO) should focus on protecting and improving public health globally by: 1) strengthening public health surveillance systems; 2) improving the public health surveillance workforce; 3) improving the interface between public health disease surveillance and laboratory systems; 4) reinforcing emergency surveillance preparedness; 5) enhancing electronic disease surveillance platforms and systems; and 6) enhancing the use of surveillance data for public health action.
This NOFO is intended to support global health security partners to develop or continue the implementation of surveillance activities that focus on protecting and improving public health globally through strategic planning, policy, strengthening surveillance capacities and systems through partnerships.
These should build and improve regional and country capacities to prevent, detect, respond and control infectious disease outbreaks, strengthen border health security and mitigate public health events of international concern (PHEICs) or other global health threats.
Full Opportunity Web Address:
http://grants.nih.gov/grants/guide/pa-files/PAR-21-046.html
Contact:
Agency Email Description:
wrf3@cdc.gov
Agency Email:
Date Posted:
2021-06-10
Application Due Date:
Archive Date:
2021-09-08