This Notice of Federal Funding Opportunity (Notice) will support a program jointly sponsored by the Department of Justice's Executive Office of Immigration Review (EOIR) and the Corporation for National and Community Service (CNCS) to improve the efficient and effective adjudication of immigration court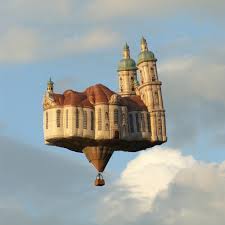 credit: Wikipedia
proceedings involving unaccompanied children.
The purpose of this program is to use the AmeriCorps service model to improve the efficient and effective adjudication of immigration court proceedings involving unaccompanied children.
Grants awarded in response to this Notice will enable grantees to enroll lawyers and paralegals to serve as AmeriCorps members ("AmeriCorps members" or "members") providing legal services to this vulnerable population.
Specifically, the program is intended to provide legal services to children under the age of 16 who:
(1) are not in the custody of the Office of Refugee Resettlement (ORR) or the Department of Homeland Security; (2) have received a Notice to Appear in removal proceedings before EOIR; and, (3) have not had their cases consolidated with removal proceedings against a parent or legal guardian (Unaccompanied Children or Unaccompanied Child).
The legal representation shall be limited to immigration or custody proceedings before EOIR Immigration Courts; appellate proceedings before the Board of Immigration Appeals; proceedings before United States Citizenship and Immigration Services (USCIS), including applications for asylum, Special Immigrant Juvenile (SIJ) status, and/or T or U nonimmigrant status; and state court proceedings seeking orders necessary to support applications for SIJ status (Immigration Proceedings).
Immigration Proceedings shall not include any claims, litigation, or other proceedings before federal district courts, courts of appeals, or the Supreme Court.
Proposed programs must provide legal services to Unaccompanied Children in Immigration Proceedings to increase the effective and efficient adjudication of immigration court cases involving those children.
In addition, programs should facilitate the identification of Unaccompanied Children who have been victims of human trafficking or abuse and decrease the risk that those children may be trafficked upon return to their country of nationality or last habitual residence; screen Unaccompanied Children for abuse, trafficking, and trauma; refer suspected cases of abuse, trafficking, and trauma to appropriate law enforcement authorities and/or appropriate support services; build pro bono capacity to support the populations of unaccompanied children in the immigration court location(s) in which members will serve; and strengthen national service so that participants engaged in CNCS-supported programs consistently find satisfaction, meaning and opportunity.
Please direct questions about this Notice to americorpsgrants@cns.gov.