This funding opportunity is for current AmeriCorps grantees only (those organizations which have received a 2013 AmeriCorps grant) VetSuccess on Campus AmeriCorps will combine the resources, expertise, and infrastructure of AmeriCorps and the Department of Veterans Affairs' VetSuccess on Campus program.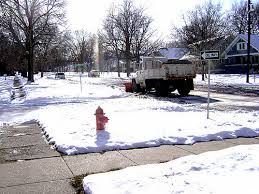 credit: Flickr by Zaxy
The purpose of this initiative is to expand and strengthen the VetSuccess on Campus program by providing AmeriCorps members as additional human capital to VA Counselors.
Through this partnership, 64 AmeriCorps members will be placed on as many as 32 college campuses for the 2013-14 academic year.
---
Relevant Nonprofit Program Categories
---
---
---
---
Obtain Full Opportunity Text:
see attachment
Additional Information of Eligibility:
Eligible organizations are current FY2013 AmeriCorps formula and competitive grantees only.
Organizations that have been convicted of a Federal crime may not receive assistance described in this Notice.
Pursuant to the Lobbing Disclosure Act of 1995, an organization described in Section 501 (c)(4) of the Internal Revenue Code of 1986, 26 U.S.C.
501 (c)(4) that engages in lobbying activities is not eligible to apply.
Failure to meet the applicant eligibility criteria will render the applicant ineligible for review and consideration in this competition.
Full Opportunity Web Address:
Contact:
Robert Glazier, 202-606-7508
Agency Email Description:
Direct email address for this competition.
Agency Email:
AmeriCorpsgrants@cns.gov
Date Posted:
2013-08-20
Application Due Date:
2013-09-06
Archive Date:
2013-10-06