The Community Grants Program funds organizations that offer evidence based activities in HIV prevention, care and support; capacity building; reduction of stigma and discrimination; and democracy, governance and human rights as related to the national HIV response.
Organizations providing any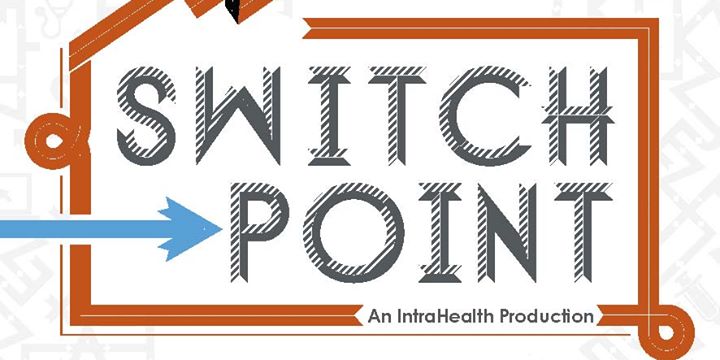 credit: SwitchPoint2014 Facebook Page
combination of these interventions to key and/or priority populations (populations defined below), people living with HIV (PLHIV), orphans, vulnerable children and youth (OVCY) and/or adolescent girls and young women (AGYW) will be given preference for funding.
Reaching the goal of HIV epidemic control requires robust clinical interventions and simultaneously requires addressing social, cultural and legal barriers that may increase risks of acquiring HIV or reduce access to health services for people living with and affected by HIV.
Thus, the Community Grants Program funds organizations providing direct HIV prevention, care and support and programs which support the promotion, protection, and respect for human rights and the reduction of stigma and discrimination related to HIV.
Effective implementation of these activities requires building the capacity of civil society organizations in areas such as monitoring and evaluation and case management, as such, capacity building directly related to HIV activities may also be considered for funding.
Organizations selected for funding are required to have a direct impact in their local community and have community support in the form of funding, labor and/or other services.
Selected organizations must be able to establish clear performance goals, indicators and timely project deliverables that can be externally verified.
Funded organizations are also required to monitor, measure and report results achieved in accordance with PEPFAR's reporting requirements.
Once the grant is over, the organization must be able to continue on its own or with other funding from the community and/or other donors.
The total average grant awarded in FY16 was $33,000 with either a one or two-year implementation period.
However, grants can be up to $50,000 which is approximately R650,000 (exchange rates vary constantly, but for this application a R13 = US$1 exchange rate is used); with a maximum two-year implementation period; requests for a smaller amount and/or shorter implementation period will be given equal consideration.
Please note, the grant is awarded in US Dollars, any risk due to exchange rate fluctuations is the responsibility of the grant recipient.
Proposals from organizations operating in the following districts will be considered for funding:
Eastern Cape:
Alfred Nzo, Buffalo City, Chris Hani, O R Tambo, Amatole Free State:
Lejweleputswa, Thabo Mofutsanyane Gauteng:
City of Johannesburg, City of Tshwane, Ekurhuleni, Sedibeng KwaZulu-Natal:
eThekwini, Ugu, uMgungundlovu, uThukela, uThungulu/King Cetshwayo, Zululand, Harry Gwala Limpopo:
Capricorn, Mopani Mpumalanga:
Ehlanzeni, Gert Sibande, Nkangala North West:
Bojanala Platinum, Dr. Kenneth Kaunda, Ngaka Modiri Molema Western Cape:
City of Cape Town (focusing on townships, informal settlements) Applicants may submit one application per registered organization, but should specify within the application if the program is to be delivered in more than one geographic region.
Program areas for 2016 are:
Orphans, Vulnerable Children and Youth (OVCY); Community Based HIV Care, Treatment and Support; and HIV Prevention and Awareness, including Key Populations, Human Rights and Governance Work Related to HIV.