NSWC Crane is interested in funding research to explore the existence of physical mechanisms of nuclear decay modulation.
Though the mechanisms for the observed time dependence in nuclear decay parameters are not well understood, the importance of this work is twofold:
1. ) the ability to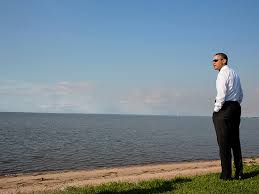 credit: White House Flickr
account for noise sources associated with microelectronics in radiation environments, 2. ) the exploration of new physical mechanisms that could lead to new detection technologies with significant impacts to DoD applications.
---
Relevant Nonprofit Program Categories
---
---
---
---
Obtain Full Opportunity Text:
http://grants.nih.gov/grants/guide/pa-files/PA-07-225.html
Additional Information of Eligibility:
Foreign institutions are eligible to apply.
Eligible agencies of the Federal Government can apply.
Faith-based or community-based organizations can apply.
Full Opportunity Web Address:
http://grants.nih.gov/grants/guide/pa-files/PA-07-225.html
Contact:
Agency Email Description:
Janie Frye, Contract Specialist
Agency Email:
Date Posted:
2018-06-07
Application Due Date:
Archive Date:
2018-08-06