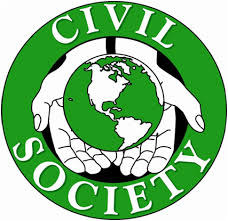 credit: Razoo
The U. S. Department of State's Bureau of Counterterrorism (CT) announces a Request for Applications from organizations interested in submitting proposals for projects that work to support U. S. Government and Global Counterterrorism Forum (GCTF) objectives on countering terrorism and violent extremism.
---
---
---
---
Obtain Full Opportunity Text:
CT-Multilateral Affairs Proposals on Countering Terrorism and Violent Extremism
Additional Information of Eligibility:
Competition is limited to the nine health departments (California, Colorado, Connecticut, Georgia, Minnesota, New Mexico, New York, Oregon, Tennessee) currently funded for viral hepatitis surveillance under Funding Opportunity Announcement (FOA) CI05-026, Emerging Infectious Program.
These sites are the only sources (within their jurisdictions) responsible for administering and enforcing laws, rules, or regulations pertaining to collecting and reporting of viral hepatitis surveillance data.
Full Opportunity Web Address:
Contact:
Agency Email Description:
Agency Email:
support@grants.gov
Date Posted:
2014-04-16
Application Due Date:
2014-05-31
Archive Date:
2014-06-30