The objectives of the SBIR/STTR programs include increasing private sector commercialization of technology developed through DOE-supported research and development (R&D), stimulating technological innovation in the private sector, encouraging participation by women-owned and minority-owned small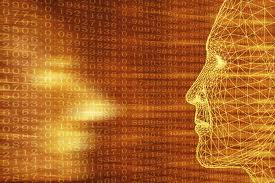 credit: eDiscovery Quarles
businesses, and improving the return on investment from Federally-funded research for economic and social benefits to the nation.
DOE will support high-quality research or R&D on innovative concepts concerning important mission-related scientific or engineering problems and opportunities that have high potential for commercialization.
The DOE SBIR/STTR Programs do not support either basic science or demonstration projects.Other than different eligibility requirements (see Section III – Eligibility Information), the major difference between the SBIR and STTR programs is that STTR grants must involve substantial cooperative research collaboration between the small business and a single Research Institution (see definitions in Appendices/Reference Material at the end of this FOA).
However, it should be noted that the SBIR program also permits substantial collaboration between the small business and other organizations, including Research Institutions.
The difference is that in SBIR, the collaboration is optional, while in STTR, the collaboration is required and must be cooperative in nature.An important goal of the SBIR/STTR programs is the commercialization of DOE-supported research or R&D.
Following the start of Phase I, DOE encourages its awardees to begin thinking about and seeking commitments from private sector or Federal non-SBIR/STTR funding sources in anticipation of Phases II and III.
The commitments should be obtained prior to the Phase II grant application submission.
The commitment for Phase III may be made contingent on DOE-supported research or R&D meeting some specific technical objectives in Phase II, which if met, would justify funding to pursue further development for commercial purposes in Phase III.
For Phase I applicants, more details will be provided in the Phase II FOA.Under Phase III, it is intended that non-SBIR/STTR funds be used by the small business to pursue commercial applications of the R&D.
That is, the non-SBIR/STTR Federal funding pays for research or R&D meeting DOE mission-related objectives identified by DOE Phases I and II; non-SBIR/STTR capital provides follow-on developmental funding to meet commercial objectives for Phase III.
Additionally, under Phase III, Federal agencies may award non-SBIR/STTR funded follow-on grants or contracts to Phase I and Phase II awarded projects for (1) products or processes that meet the mission needs of those agencies, or (2) further research or R&D.
The competition for SBIR/STTR Phase I and Phase II awards satisfies any competition requirement of the Federal Property and Administrative Services Act, and the Competition in Contracting Act.
Therefore, an agency that funds an SBIR/STTR Phase III project is not required to conduct another competition in order to satisfy those statutory provisions.The receipt of earlier Phase funding does not represent any commitment or obligation to fund a later Phase.