The U. S. Department of Energy's (DOE's) Office of Energy Efficiency and Renewable Energy's (EERE's) Bioenergy Technologies Office (BETO) is requesting information on the following research opportunities to help inform its priorities and funding strategies:
advanced processes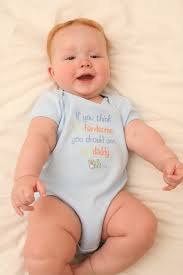 credit: Wikimedia Commons
and retrofits to co-produce cellulosic biofuels and other products at existing corn-starch ethanol production facilities; the utilization of waste food streams to produce fuels and chemicals; potential efforts to collect and publish existing under-used or economically stranded bioenergy datasets; and algal biomass feedstock quality and conversion research and development (R&D) for biofuels and bioproducts.
The purpose of this RFI is to solicit feedback from industry, academia, research laboratories, government agencies, and other stakeholders to help ensure research areas are relevant, timely, appropriate for federal government funding, and aligned with Administration priorities.
This is solely a request for information and not a Funding Opportunity Announcement (FOA).
No funding applications are being accepted in response to this RFI.
BETO is seeking information related to the following 4 topic areas:
Topic 1:
Leveraging First Generation Bioethanol Production Facilities Topic 2:
Systems to Handle Commingled Food Waste Streams Topic 3:
Bridging Industry & Government to Publish Existing High-Impact Data Topic 4:
Algal Biomass Feedstock Quality and Conversion Interface for Biofuels and Bioproducts Please see the full Request for Information (RFI) DE-FOA-0002150 at https://eere-exchange.energy.gov/.
Responses are due no later than September 6, 201 9.
---
Relevant Nonprofit Program Categories
---
---
---
---
Obtain Full Opportunity Text:
https://eere-exchange.energy.gov
Additional Information of Eligibility:
To be eligible to apply for funding under this NOFA, you must be a Native American Tribe, state, city, county/parish, or other unit of local government.
Multiple units of a local government (or multiple local governments) may apply as a consortium; however, a principal (lead) applicant must be identified that will be responsible for ensuring compliance with all requirements specified in this NOFA.
State government and Native American tribal applicants must have an Environmental Protection Agency (EPA) authorized lead-based paint training and certification program.
2.
If you are a housing agency, community development corporation or redevelopment authority, or any other entity that is not the executive office or a department of a Native American Tribe, state, city, county/parish, or other unit of local government, you must identify the government of which you are a part, and submit for review the specific statutory and other documents to demonstrate that you are a part of that government, rather than a separate entity.
A document publicly posted on the Internet (i.e., without a password or encryption) may be submitted by providing the title and the web address (URL) in place of a scanned version of the document.
3.
Existing Grantees with Performance Deficiencies.
In order to receive an award under this NOFA competition, an existing grantee applicant must not have received a "Red" Performance designation for any active grant from the OHHLHC that included its being behind schedule in meeting the OHHLHC's standard Performance benchmarks for either housing unit production or funds expenditure for both of the last two consecutive reporting periods before the application deadline.
If such an applicant is selected for an award, an award will not be made to that applicant unless the Performance deficiency is corrected by you achieving a "Yellow" or "Green" Performance designation and meeting the OHHLHC's standard benchmarks for both housing unit production and funds expenditure.
If you fail to correct the Performance deficiency within three months after selection, HUD may cancel the award and then offer an award to, and negotiate with, the next highest-ranking qualified applicant not selected.4.
If you received an award under the FY 2009 NOFA cycle for any of the programs in this NOFA, you are not eligible to apply, unless you received partial funding.
Applicants partially funded for any program in FY2009 may apply for funds under this NOFA.
However, applicants who received funding under the Fiscal Year 2009 Lead Hazard Control Capacity Building Grant Program are eligible to apply and will be considered a "new applicant."
Full Opportunity Web Address:
https://eere-exchange.energy.gov
Contact:
Agency Email Description:
EERE_Bioenergy@ee.doe.gov
Agency Email:
Date Posted:
2019-08-06
Application Due Date:
Archive Date:
2019-12-06