This Notice of Intent is for informational purposes only and the Department of Energy is not seeking comments on the information contained in the Notice.
This is a Notice of Intent to issue two Coal FIRST(Flexible, Innovative, Resilient, Small, Transformative) Funding Opportunity Announcements.
If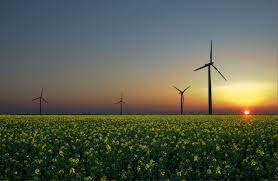 credit: Wikipedia
released, Funding Opportunity Announcement No.
DE-FOA-0002180, titled Design Development and FEED Studies for Coal FIRST Systems will be focused on Coal FIRST system concepts that do not require substantial research and development and instead are ready to proceed to a Front End Engineering Design (FEED) study after 1-2 years of design development.
ALSO If released, Funding Opportunity Announcement DE-FOA-0002057 titled Critical Components for Coal FIRST Power Plants of the Future will be focused on developing the critical components required by Coal FIRST systems.
PLEASE NOTE THAT NO APPLICATIONS WILL BE ACCEPTED THROUGH THIS NOTICE.
Please do not submit questions or respond to this Notice of Intent.