The DOE SC program in Fusion Energy Sciences (FES) hereby announces its interest in new or renewal grant applications for fundamental theoretical and computational research for public benefit, relevant to magnetic confinement configurations.
The specific areas of interest of this FOA are: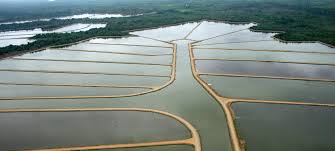 credit: eattilapia
1. Macroscopic Stability 2. Confinement and Transport 3. Boundary Physics 4. Plasma Heating & Non-inductive Current Drive, and 5. Energetic Particles Specific information about each topical area is included in the supplementary information section below.The FES Program anticipates significant interest in the research topics supported by this FOA.
A limited amount of funding is available to support award under this FOA.
Accordingly, applicants are limited to submitting only one application under the scientific leadership of a particular Principal Investigator (PI) at their institution.
There is not limit on the number of applications that may be submitted by an applicant institution.
See Section III, Part D, below, for additional information.