Request for Information (RFI):
Enabling eLEctrical Conductor Technologies for Resistance ReductiON (ELECTRRON) This is a Request for Information (RFI) only.
This RFI is not soliciting application for financial assistance.
The purpose of this RFI is solely to solicit input for ARPA-E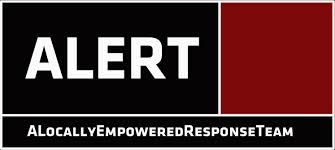 credit: ALERT Project Official Site
consideration to inform the possible formulation of future programs.
The purpose of this RFI is to solicit input for potential future ARPA-E supported research efforts focused on novel, unconventional ideas, approaches, and enabling technologies to reduce electrical conductor resistivity.
This is a new "hybrid" RFI format where you may choose to (1) provide a written response, as with past ARPA-E RFI's, and/or (2) participate in a related online "incubator" and "ask me anything" (AMA) discussion session hosted on a platform developed by Polyplexus, LLC.
Guidance for (1) is provided at the end of this document.
For (2), please follow this weblink:
https://polyplexus.com/.
The incubator and AMA, which are scheduled from 6/11/2021 to 6/25/2021 and 6/18/2021 3:30pm-5:00pm, respectively, are like an online chat forum that allows for dynamic, evidence-based discussions moderated by an ARPA-E Program Director, providing an opportunity for interested parties to actively influence the discussion and interact with the Program Director.
The incubator discussions and AMA will be visible to any registered Polyplexus user; registration is free and available to anyone according to the terms available at the site linked above.
Your participation in the incubator and AMA are not required in order to provide feedback on this potential future program, but encouraged.
Transporting electricity through conductors is among the most prevalent mechanisms for energy transfer today, and poised to grow significantly with increased electrification of the industrial, transportation, and building sectors.
Reducing the energy losses in conductors improves the efficiency of electrical transport and reduces associated energy production emissions.
Better conductors will also be critical for power transmission in a more distributed grid as renewable energies like solar and wind are integrated.
There are two strategies to increase power transmission with minimal increase in losses:
(1) Employing higher voltages (2) Moving electricity at higher current To view the RFI in its entirety, please visit https://arpa-e-foa.energy.gov.
The information you provide may be used by ARPA-E in support of program planning.
THIS IS A REQUEST FOR INFORMATION ONLY.
THIS NOTICE DOES NOT CONSTITUTE A FUNDING OPPORTUNITY ANNOUNCEMENT (FOA).
NO FOA EXISTS AT THIS TIME.