Fusion energy is a potentially safe, abundant, zero-carbon-emitting source of reliable primary energy.
Major recent worldwide advances in the science[1],[2],[3] and technology[4] of fusion energy, the emergence of a strong and growing private fusion sector in the United States and abroad,[5] and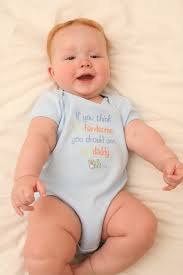 credit: Wikimedia Commons
the objective of achieving "net-zero" global carbon emissions by 2050[6] have made the acceleration of fusion energy research, development, and demonstration (RD&D) a national priority.
Augmenting the present scientific mission of the Office of Science (SC) Fusion Energy Sciences (FES) program with supporting "the development of a competitive fusion power industry in the U.S." was both authorized in the Energy Act of 2020 and consistent with the recommendations of recent community-informed expert studies and reports, such as the 2020 Fusion Energy Sciences Advisory Committee (FESAC) Long-Range Plan Powering the Future[7] and the 2021 National Academies of Sciences, Engineering, and Medicine (NASEM) report Bringing Fusion to the U. S. Grid.[8] The latter helped motivate the White House Office of Science and Technology Policy (OSTP) and DOE to co-host a summit on Developing a Bold Decadal Vision for Commercial Fusion Energy.[9] A common theme among these recent activities was the recognition that public-private partnerships (PPPs) present an opportunity to accelerate fusion energy RD&D.
A DOE-sponsored Workshop on Fusion Energy Development via Public-Private Partnerships was held recently (June 1–3, 2022); workshop presentations are posted publicly on the FES website.[10] This FOA invites applications for a new milestone-based fusion development program (as authorized in the Energy Act of 2020), which is a key component of the bold decadal vision to accelerate fusion energy RD&D in partnership with the private sector.
Applications may be submitted for applied R&D to resolve scientific and technological issues toward the successful design of a fusion pilot plant (FPP).[11] [1] https://www.llnl.gov/news/national-ignition-facility-experiment-puts-researchers-threshold-fusion-ignition.
[2] H.
Abu-Shawareb et al., "Lawson Criterion for Ignition Exceeded in an Inertial Fusion Experiment," Phys.
Rev.
Lett.
129, 075001 (2022); https://www.nature.com/articles/d41586-022-00391- 1. [3] https://www.euro-fusion.org/news/2022/european-researchers-achieve-fusion-energy-record.
[4] https://news.mit.edu/2021/MIT-CFS-major-advance-toward-fusion-energy-0908; https://cfs.energy/news-and-media/cfs-commercial-fusion-power-with-hts-magnet.
[5] The Global Fusion Industry in 2022, Fusion Companies Survey by the Fusion Industry Association.
[6] https://www.iea.org/reports/net-zero-by-205 0. [7] https://science.osti.gov/-/media/fes/fesac/pdf/2020/202012/FESAC_Report_2020_Powering_the_Future.pdf [8] https://nap.nationalacademies.org/catalog/25991/bringing-fusion-to-the-us-grid [9] https://www.whitehouse.gov/ostp/news-updates/2022/03/15/fact-sheet-developing-a-bold-vision-for-commercial-fusion-energy and https://www.whitehouse.gov/ostp/news-updates/2022/04/19/readout-of-the-white-house-summit-on-developing-a-bold-decadal-vision-for-commercial-fusion-energy [10] https://science.osti.gov/fes/Community-Resources/Workshop-Reports [11] An FPP should demonstrate a significant amount of net fusion electricity (e.g., >50 MWe) for >3 continuous hours (i.e., phase 1b of the NASEM report in footnote 8) with a timely path to one full power year (i.e., phase 2 of the NASEM report), at a total capital cost that can attract private funding.