The Department of Homeland Security (DHS) Science and Technology (S&T) Directorate is requesting applications from recognized Minority Serving Community Colleges to establish homeland security-related Science, Technology, Engineering, and Mathematics (HS-STEM) Scientific Leadership Bridge Award (SLBA)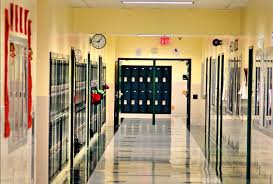 credit: Inside Schools
Programs.
The SLBA Program supports DHS S&T's commitment to the development of a well qualified HS-STEM workforce that reflects the population of the United States.
The goals of the DHS SLBA Programs are to (1) provide support to qualified pre-college or early college students interested in HS-STEM disciplines and expose these students to DHS-relevant science and technology issues, (2) attract and retain science and mathematics faculty who can inspire students to pursue careers in homeland security, (3) enable students to transition to relevant bachelor degree programs and ultimately to careers in HS-STEM fields, and (4) cultivate collaborative relationships between community colleges, institutional recipients of bachelors and graduate Minority Serving Institution (MSI) Scientific Leadership Awards, DHS-sponsored Centers of Excellence, DHS-sponsored laboratories, other Federal research institutions and industry.
Recipients of the SLBAs must also demonstrate sound financial practices and be able to evaluate how their programs achieve the goals described above.