The Cybersecurity and Infrastructure Security Agency, Stakeholder Engagement Division seeks to award a new cooperative agreement for a pilot titled "State, Local, Tribal and Territorial National Information Exchange Model Cyber Pilot" in fiscal year 202 0. The activities contemplated in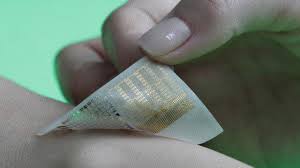 credit: c/o Fast.Co.Exist
this agreement advance CISA's mission as defined in authorities within the Homeland Security Act of 2002, as amended by the Cybersecurity and Infrastructure Security Agency Act of 2018, specifically regarding providing shared situational awareness to enable real-time, integrated, and operational actions across the Federal Government and non-Federal entities to address cybersecurity risks and incidents.
The nature of the cybersecurity threat to America is growing, and our nation's cyber adversaries move with speed and stealth.
To keep pace, all types of organizations, including those beyond traditional critical infrastructure sectors, need to be able to share information and respond to cyber risk.
The National Information Exchange Model (NIEM) is a common vocabulary that enables efficient information exchange across diverse public and private organizations.
NIEM connects communities of people who share a common need to exchange information in order to advance their mission.
For over 10 years, NIEM has facilitated information exchanges across a variety of mission spaces and subject areas.
What began as a solution for the law enforcement and homeland security communities has since evolved into a wide range of subject matters and areas.
CISA is building on these community efforts by facilitating the implementation of the NIEM model to enhance data and information exchanges through the NIEM Cyber Domain.
The purpose of this cooperative agreement is to explore the development of a prototype data exchange standard format based on NIEM with a select group of States that can eventually be rolled out for implementation across State, Local, Tribal and Territorial (SLTT) agencies.
This implementation will result in an effective model for cyber-physical information sharing.
and development for improved SLTT information exchange capabilities.