This publication announces the DoD Legacy Program Request for Proposals (RFP) for FY 2014, as contemplated in DoD Grants and Agreement Regulations (DODGARS) § 2 2. 31 5. Additional information regarding this announcement is available at https://www.dodlegacy.org.
Anyone may apply for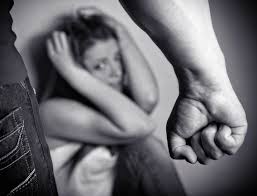 credit: Team In Focus
Legacy Program funds, provided the proposal/project meets the funding criteria outlined in this announcement.
For non-DoD applicants, all pre-proposals that involve work on a DoD installation must include a letter of support from each DoD installation/activity participating in the proposed project.
In 1990, Congress passed legislation establishing the Legacy Resource Management Program (Legacy) to fund DoD efforts to conserve our natural and cultural heritage.
The Legacy Program assists DoD in protecting and enhancing its natural and cultural resources while supporting military readiness.
A Legacy project may involve regional ecosystem management initiatives, habitat conservation management efforts, at risk species and species of concern, development of historic contexts and models, invasive species control, support for military readiness and range sustainment, economics of historical preservation, data management, and other topics of national or regional interest.
The 1997 legislation stipulates that Legacy projects must meet the following four criteria:
1. Project must have regional or DoD-wide significance and involve more than one military department; 2. Project must be necessary to meet legal requirements or to support military operations; 3. Project must be more effectively managed at the DoD level; and, 4. Project must not be an Executive Agent responsibility.
The legislation also defines applicable activities eligible for Legacy funding.
These include:
1. Development of ecosystem-wide land management plans.
2. Wildlife studies to ensure the safety of military operations.
3. Identification and return of Native American human remains and cultural items in the possession or control of the DoD, or discovered on land under the jurisdiction of the Department, to the appropriate Native American tribes.
4. Control of invasive species that may hinder military activities or degrade military training ranges.
5. Establishment of a regional curation sysyem for artifacts found on military installations.
Three principles guide the Legacy Program:
stewardship, leadership, and partnership.
Stewardship initiatives assist DoD in safeguarding its irreplaceable resources for future generations.
By embracing a leadership role as part of the program, the Department serves as a model for respectful use of natural and cultural resources.
Through partnerships, the program strives to access the knowledge and talents of individuals outside of DoD.
In order to support these principles, the Legacy Program emphasizes five themes:
1. The Program implements an interdisciplinary approach to resource stewardship that takes advantage of the similarities between DoD's natural and cultural resources programs.
Often the same person is responsible for managing both natural and cultural resources plans on an installation.
Legacy strives to take advantage of this by sharing management methodologies and techniques across natural and cultural resources initiatives.
2. The Program promotes understanding and appreciation for natural and cultural resources by encouraging greater awareness and involvement by the Military Departments or Services, other agencies, NGOs, and the general public.
3. The Legacy Program incorporates an ecosystem approach that assists DoD in maintaining biological diversity and the sustainable use of land and water resources for mission and other uses.
4. Additionally, the Program works to achieve common goals and objectives by applying resource management initiatives in broad regional areas.
Legacy supports regionally-based projects such as the Sonoran Ecosystem Management Initiative, the Gulf Coast Plain Ecosystem Partnership, the Great Basin Initiative, the Chesapeake Bay Program, and Partners in Flight.
5. Finally, the Legacy Program pursues the identification of innovative new technologies that enable more efficient and effective management.
The National Defense Authorization Act for Fiscal Year 1997 (Public Law 104-201, Section 2694) defined mandatory criteria for funding Legacy projects.
The legislation also provided the flexibility to enter into cooperative agreements with public and private agencies, organizations, institutions, individuals, or other entities to carry out the program.
Projects ineligible for Legacy funding include:
1. Projects with no clear benefit to natural or cultural resources and their management.
2. Projects with no benefit to the current military mission or its needs.
3. Installation-specific projects that are not a demonstration project, or that lack regional, Military Service-wide or DoD-wide applicability.
4. Compliance-type projects and recurring requirement-type projects that are mandated under existing regulations and statutes (i.e.
routine operation, repair, and maintenance of buildings, grounds, sites and landscaping, static displays, the standard restoration and rehabilitation of buildings, structures, or objects, or projects whose primary purpose is to promote fish or game management).
Projects that focus on federally-listed Threatened or Endangered species are also ineligible since this is considered an ESA compliance issue and is therefore the responsibility of each installation to fund and execute actions to conserve these species.
5. Projects that would correct existing legal deficiencies.
6. Those more suitably funded through other sources, such as non-appropriated funds, military construction, or environmental clean-up.
7. Inventories and protective measures required to complete satisfactory National Environmental Policy Act (NEPA) documents or other actions required by Base Realignment and Closure (BRAC) if other funding sources are available.
In general, Legacy-type projects on operational bases listed for closure should be funded by BRAC.
However, projects on operational bases listed for closure may be eligible for Legacy if they meet other Legacy funding criteria.
8. Routine operation, repair, and maintenance of buildings and grounds, including routine landscaping.
9. Projects whose primary purpose is to promote fish or game management.
1 0. Basic research projects – Legacy may fund applied research when in support of program objectives and themes.
For basic and applied environmental research relevant to DoD and its training mission, explore funding through the Strategic Environmental Research and Development Program (SERDP – www.serdp.org).
For demonstration and validation projects, explore funding through the Environmental Security Technology Certification Program (ESTCP – www.estcp.org).
1 1. Restoration and rehabilitation of buildings, structures, or objects.
1 2. Static displays, unless "one-of-a-kind" or demonstrating new techniques.
The issuing office will not issue paper copies of this announcement.
The Legacy Resource Management Program reserves the right to select and fund multiple awards in response to this announcement.
No funding shall be provided for direct reimbursement of proposal development costs.
Technical and cost proposals (or any other material) submitted in response to this request for proposals will not be returned.