The project implementer will design and carry out an in-depth assessment that analyzes the underlying drivers of conflict across the coastal region of Tanzania and Kenya, including those related to terrorist groups like al-Shabaab.
It will look at relevant communal and intercommunal connections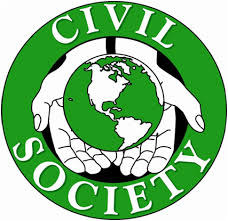 credit: Razoo
that potentially play a role in either exacerbating or mitigating conflict.
The assessment should provide all necessary contextual details, conflict trends, and key regional influencers.
It should also identify local leaders and organizations capable of effectively managing cross-border conflict issues, both in the capacity of a pilot project and for potential follow-on funding.
The implementer should train up to 40 local leaders and/or organizations total, equally distributed on both sides of the border.
If applicants anticipate a larger or smaller group of trainees, please provide reasoning and justification in your proposal.
The implementer should prioritize capacity-building partnerships with local research organizations on both sides of the focus region to deepen the assessment's understanding of localized conflict issues and improve sustainability after the project's conclusion.
The follow-on pilot project should leverage findings of the assessment to strengthen the capacity of local leaders and groups to prevent the spread of pressing conflict issues.