The Public Diplomacy (PD) Section of the U. S. Embassy in Tbilisi, Georgia encourages U. S. organizations to apply for the Media Education Program – "Strengthening Journalism Education in Georgia" for media educators and administrators.
Applicants must have a demonstrated expertise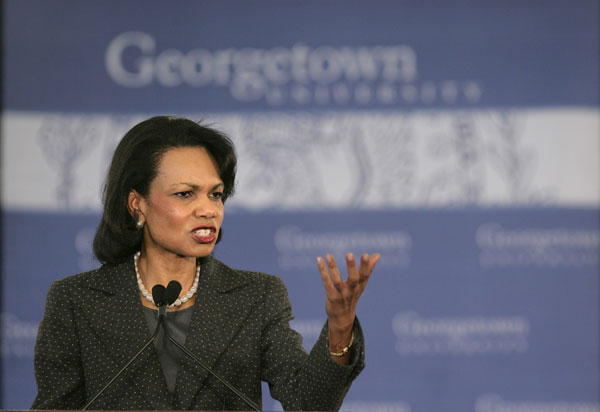 credit: From Wikimedia
in developing and implementing programs related to journalism training, designing and carrying-out study tours for university administrators and media professionals, and organizing trainings at U. S. schools of journalism/mass communication.
Expertise and established relationships with higher education institutions/journalism schools in Georgia will be considered favorably.
The grantee is expected to coordinate the solicitation process of the program participants, including placement at a U. S. school of journalism/mass communication, with PD Section.
To mitigate risk because of the ongoing COVID-19 pandemic, grantee will be asked to work with PD Section Tbilisi to enable alternate or supplemental virtual delivery of certain segments of the program in the event of COVID-19 travel restrictions.
EXECUTIVE SUMMARY The Public Diplomacy Section (PD) of the U. S. Embassy in Tbilisi is pleased to announce an open competition for a Media Education Program (MEP) – "Strengthening Journalism Education in Georgia." U. S. non-profit/non-governmental organizations and accredited American higher education institutions may submit proposals to manage a year-long project to support the professional development of Georgian media educators from public and private higher education institutions through a robust professional study tour at U. S. schools of journalism, media and mass-communication, with complementary site visits to U.S.-based media organizations and journalism education associations, e.g., Journalism Education Association, etc..
Additional means for achieving objectives of the program may include participation in annual conventions or conferences promoting excellence in journalism education and media literacy.
Proposals should include a component to engage approximately 40 MEP alumni through the MEP Alumni Association.
This might include a micro-grant opportunity to encourage alumni projects that advance journalism education and media literacy.
The applicant should work closely with PD Section throughout the grant period to identify Georgian participants.
The project will award $249,900 to defray the costs of a two- week intensive study tour for up to 10 participants.
Applicants should include provisions for non-English speaking participants and secure international travel insurance for duration of the study tour.
OBJECTIVES The purpose of the Georgian Media Education Program is to support the professional development of media educators, strengthen journalism programs in Georgian HEIs through adopting the best practices of journalism education in the United States, and establish collaborative linkages between Georgian and U. S. schools of journalism.
These visits should also demonstrate the important role quality journalism education plays in establishing and maintaining a vibrant press corps and accountable democracy.
The program should focus on introducing MEP participants to the latest trends in journalism education, multimedia and media literacy.
In today's consumer-driven and media saturated world, it's becoming increasingly important for teachers to understand how to teach media literacy.
Media educators can play a significant role in helping students understand the differences in media outlets, the messages they receive and ethical methods for producing their own content.
Apart from consultation meetings with professors and media administrators, campus tour and intensive hands-on trainings at a selected U. S. school of journalism/communication, participation in events and workshops organized by professional journalism organizations should help achieve the program objectives.
Exposure to emerging media tools, instruments, and digital platforms would enable selected Georgian media educators to learn modern practices in journalism education and to successfully adopt them in their professions.
The program will also enable media professionals to examine technological advances in an American university and the influence it has on expanding academic opportunities for the educational achievement.
The MEP has provided professional development to three previous cohorts comprising about 40 journalism educators, who remain active through a newly developed alumni association.
MEP proposal may entail a component that ensures continued alumni engagement.
Funds up to $15,000 can be encumbered to support a micro-grant competition through which alumni may submit proposals that will strengthen their programs.
The program envisages exchanges in both directions – a combination of trips to the United States for Georgian participants and trips to Georgia of American partners, who will be engaged in active trainings on specific topics identified in consultation with MEP participants.
For the visits to Georgia, activities should focus on completing those activities conducted in the United States and increasing the professional capacity of the Georgian participants and their colleagues who may not travel to the United States.
EXPECTED RESULTS The program should emphasize hands-on experience that will build the professional expertise of Georgian media educators and contribute to strengthening journalism education in Georgia.
It will also help journalism professors get acquainted with strategies for teaching media literacy and supporting students in developing skills that allow them to effectively evaluate content from a variety of media sources.
The program may include such topics as:
· Curriculum and instruction (including course design and curriculum development for BA and MA programs in journalism and mass communication, multimedia journalism, digital media and strategic communications); · Assessment of student learning outcomes; · Course evaluation and accreditation of media programs; · Modern textbooks, journalism coursework and curriculum designs, e-libraries; · Media Literacy teaching/ resources and increasing digital literacy skills; · Social media and Multimedia teaching; · Online programs for journalism, development of online course design; · Faculty development; Journalism Education Association:
JEA mission and standards of media education; · Student internship and support; · Teaching academic writing for journalism students; · Media school partnerships and student exchanges; · Multidisciplinary teaching and use of integrated methods (academic research combined with practical work); · Current trends and "hot button" issues in journalism education Applicants may propose other project topics/activities not specifically mentioned in this solicitation if the activities reinforce the impact of the project.
A detailed program timeline for the entire grant period that outlines how components unfold and complement each other must be included in the proposal.
The names of proposed Georgian participants must be reviewed and approved in advance of U. S. travel by the Public Diplomacy (PD) Section of the U. S. Embassy in Tbilisi.
PD Section anticipates that the majority of Georgian participants will not have working-level competency in English.
The applicant should describe the provisions (interpretation, international travel insurance, visa B1/B2 fee, meals and incidental expenses) that will be made for the proposed study tour participants.