The Public Affairs Section of U. S. Consulate General Johannesburg of the U. S. Department of State announces an open competition for organizations to submit applications to carry out a Black History Month performance program.
As part of the U. S. Mission's commemoration of Black History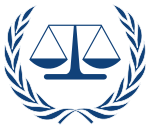 credit: From Wikipedia
Month (BHM) in February 2020, the grantee will stage a four-week (20-performance minimum) run of a thought-provoking play that addresses the African-American experience.
Competitive proposals will demonstrate how the proposed play will resonate with South African audiences, and, preferably, feature a play written in the past 10 years by an African-American playwright.
Please follow the instructions in the full notice.
Please disregard the note on the forms page, "If you are applying for a grant, please complete and submit your application using Grants.gov Workspace." Applications should be emailed to PretoriaGrants@state.gov.