The Regional English Language Office (RELO) of the U. S. Embassy Nur-Sultan is pleased to announce a call for proposals for the design and implementation of the Advancing English for Media Literacy in Kazakhstan project.
This twelve-month long program will provide media literacy and anti-disinformation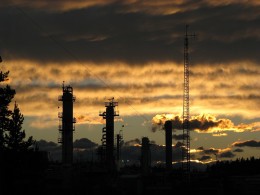 credit: Nautical9 via Flickr
training in English to audiences in Kazakhstan using the English for Media Literacy and English for Media Literacy for Educators Massive Open Online Courses (MOOCs) designed by the Bureau of Educational and Cultural Affairs (ECA).
The provider will be required to use the RELO pre-developed curricula available for the facilitator's use.
In addition to the training activities, the provider will also be responsible for implementing the curricula in schools and universities.
Program activities will take place in cities and towns throughout Kazakhstan.
The goal of the MOOC for Media Literacy program is to equip Kazakhstani school and university teachers and their students with the tools necessary to access different types of mass media in the 21st century.
Participants will learn to discern real from fake news and how to be better consumers of traditional and social media.