The Public Affairs Section (PAS) of the United States Consulate General in Ciudad Juarez, Mexico, invites all eligible organizations (see Section C for Eligibility Requirements) to submit a proposal for a grant to design and implement a program to foster young women empowerment, and teamwork while learning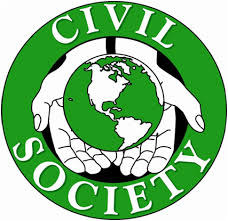 credit: Razoo
about the recent law reforms regarding oral trials and the use of alternative tools for conflict resolution in young women in the state of Chihuahua for a period of up to twelve months in calendar years 2018-2019 The applicant will be expected to design a program for 50 young women ages 14-18 taking high school studies in multiple locations in the state of Chihuahua, Mexico, that must include—but not limited to—the cities of Chihuahua and Ciudad Juarez and preferably also includes the communities of Parral, Delicias, Cuauhtemoc, Nuevo Casas Grandes, and Camargo.
Proposals that include oral trials coaching clinics and mock trials tournaments are highly encouraged.
All proposal narratives must be submitted in English.
As a result of the program, participants should demonstrate positive changes in their desire, confidence, and ability to complete their education in law programs and improve their communities while increasing their confidence in women's political participation under a culture of lawfulness.
They should also demonstrate an increased appreciation for gender equality and inclusion and intention to promote the same with their peers.
Please note the application package and Notice of Funding Opportunity (NOFO) document attached for details on this proposal.