The U. S. Embassy Lilongwe at the U. S. Department of State (DOS) announces this Notice of Funding Opportunity (NOFO) for the U. S. Ambassador's Special Self-Help (SSH) Fund.
The SSH fund was established in Malawi in 1966 to help improve the basic economic and social conditions of Malawians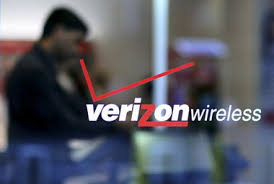 credit: Blog Al
at the local community and village level.
Grants for up to $8,000 U. S. Dollars (USD) each of Financial Year (FY) 2020 Economic Support Funds (ESF) will be awarded to projects that increase fundamental education and marketable skills in the Malawian people or that expand entrepreneurial knowledge and opportunity, pending availability of funds.
Projects that address needs within disadvantaged or marginalized populations are encouraged.
The period of performance is twelve (12) months.
Funding authority rests in the Foreign Assistance Act of 1961, as amended.
The goal of U. S. assistance is to help create a peaceful, prosperous, and secure future for the people of Malawi.
Economic growth is essential to that goal and Malawi can reach its potential through entrepreneurship and the creation of opportunities for investment and trade.
This program seeks to fund small but important projects that will expand education opportunity for education and marketable job skills.
It will also support the creation or expansion of community business endeavors.
The program is structured to encourage communities to be self-reliant and undertake similar activities on their own in the future.
All projects are community-based, initiated locally, administered at the local level, and include significant community contributions in cash, labor, or materials.
Over the past 50 years, the SSH fund has disbursed over $6 million to 1,463 projects covering all 28 Districts in Malawi.
Projects funded have included classroom blocks, under-five clinics, pregnant mothers waiting shelters, school libraries, girls' hostels, installation of biogas digesters, eco-stove production, and provision of clean and safe drinking water through boreholes and shallow wells.