PROGRAM DESCRIPTIONThe U. S. Embassy/PEPFAR Kenya Coordination Office (PCO) is pleased to announcea Notification of Funding Opportunity (NOFO) for interested organizations to submit applications that will support community led monitoring (CLM) activities to be implemented in close collaboration with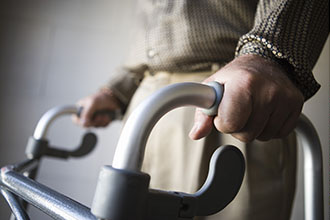 credit: Kingston University London
local civil society organizations (CSOs) and HIV/AIDS stakeholders.PEPFAR Kenya recognizes the critical role that civil society organizations (CSOs) play towards achieving epidemic control in Kenya.
To this end, PEPFAR Kenya is implementing a CSO Community Grant Initiative (CGI) aimed at collecting patient and provider level input related to the quality of services provided at PEPFAR sites.
CGI has three components:Component 1:
Support for a CGI Coordination MechanismUnder CGI, PEPFAR Kenya will support the creation of the CGI coordination mechanism which will be compromised of key stakeholders such as CSOs, the Government of Kenya, CMHT, NASCOP, GF, FBOs, the private sector, and PEPFAR Kenya.
The coordination mechanism will meet monthly to review patient and provider feedback and all other relevant data sources (e.g., DQAs, SQAs, MER, SIMS, etc.) with the aim to better understanding barriers and enablers to accessing services at the client level and from the client perspective in facilities and communities.Component 2:
Routine Collection of Patient and Provider FeedbackUnder CGI, PEPFAR Kenya will award grants to local civil society organizations who will be responsible for data collection of patient and clinical staff experience at the facility level at PEPFAR sites.
The questions and observations will be centered around programmatic themes as determined by the CGI coordination mechanism and entered into an anonymized data platform that will be available internally for decision making, as well as publicly.
Grantees under the community grant initiative will be eligible for administering the survey questions.Component 3:
Establishment of a Sustainable Data Collection PlatformUnder CGI, PEPFAR Kenya will support a web-based platform to aggregate and visualize patient and provider responses to questions using customer satisfaction surveys, SIMS, and other data sources.
This platform will provide users with real-time data on sites' quality of services derived from the responses.
The framework will ensure data collected is in alignment with both the Kenya National Bureau of Statistics (KNBS), and United States Government.
This will enable data collected under CGI to be recognized as quality data in accordance with local government standards and be interoperable with other data sources.
An additional component will include capacity building of CSOs to adhere to quality guidelines in their collection ofcitizen-generated data.Priority Region:
KENYAProgram Objectives:PEPFAR Kenya has allocated support for CSO's to routinely collect patient- and provider-level data related to the quality of services provided at the site level in three categories of counties (evolved, scale-up, and reboot).
For this first pilot phase of CGI, PEPFAR Kenya will focus on the quality of services in the following counties:
Makueni, Kilifi, and Homabay.
Under this NOFO, the awardee will be responsible for the establishment of a CGI coordination mechanism.The CGI coordination mechanism will be comprised of key stakeholders, such as the Government of the Republic of Kenya (GOK), County Management Health Teams (CMHT) and the representative of the National AIDS and STI Control Programme (NASCOP), USG/PEPFAR, Global Fund, Faith Based Organizations (FBOs), Civil Society Organizations (CSOs) or Non-Governmental Organizations (NGOs), and Private Sector.
The CGI Coordination Mechanism:The coordination mechanism will determine the survey questions/data to be collected from patients and providers based on the given context of the three pilot counties (Makueni, Kilifi, and Homabay) and also the needs and concerns of community members.
Examples of the types of data that might be collected include information from beneficiaries about their experience with the health facility, information about barriers and enablers to access, retention in services etc.The information/data to be collected must reflect an 'added value' and not duplicate collection of routine data already available to PEPFAR Kenya.The coordination mechanism will hold monthly reviews of patient and client feedback collected to help PEPFAR Kenya diagnose and pinpoint persistent problems, challenges, and barriers with service uptake at the site and facility level.The coordination mechanism will view and analyze data collected together with other relevant data sources (PEPFAR Monitoring, Evaluation, and Reporting (MER) Database, DQAs, SQAs, SIMS, CSO CGI, etc.) with the aim ofo Identifying where PEPFAR Kenya services are working well and that can be scaled ando Identifying issues/barriers that need to be addressed.The CGI coordination mechanism will not have authority over the grantees who will be responsible for patient and provider data collection under component #2 of CGI.