The U. S. Embassy in Dar es Salaam, Tanzania of the U. S. Department of State announces an open competition for organizations to submit applications to carry out a program to convene Tanzanian youth for a series of public forums focusing on questions of democracy and governance.
The end goal of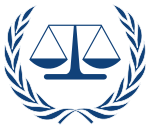 credit: From Wikipedia
the program is to produce and disseminate a comprehensive report documenting youth views on the kind of system of governance that they feel is best suited to achieving their aspirations.
Priority Regions:
Dar es Salaam, Zanzibar, Lake Region, Kilimanjaro Region, Southern Highlands Region, Southern Region Program Objectives:
In recent years some politicians have attempted to redefine the definition of democracy to legitimize autocratic rule and undermine the importance of values such as universal human rights, the rule of law, free markets, and limited state intervention in the political and social lives of citizens.
This project will push back against these efforts by convening young Tanzanians from around the country at a series of youth dialogues where they will debate and define the kind of democracy they want for their country.
The findings of these dialogues will be consolidated into a report and shared widely through a national launch, a social media campaign, targeted media engagements, and key-leader meetings.
The project will include the following outputs:
· Six Youth Democracy Dialogues organized in different parts of the country · Report issued with conclusions from the dialogues · Social media campaign launched to amplify findings from the dialogue · Media engagements conducted to amplify findings from the dialogues · Summit with key leaders and policymakers held to share findings from the dialogues Successful proposals will provide detailed explanations of the following:
· The criteria for selecting participants in the youth dialogues · The methodology for soliciting, collecting, and analyzing the views of the participants · The methodology for designing the summary report cataloguing the findings from the dialogues · The media strategy for amplifying the findings of the report in the public sphere The monitoring and evaluation strategy for the project