The U. S. Embassy South Africa Public Affairs Section, U. S. Department of State (PAS) is pleased to announce a call for proposals for a grantee to manage between 20 and 40 small grants on behalf of the U. S. Embassy.
Activities will include developing a small grant application process, overseeing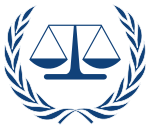 credit: From Wikipedia
application submissions, conducting outreach and networking with prospective partner organizations, and coordinating a review process and schedule.
All activities will be conducted in close coordination with PAS.
For approved small grants, the grantee will enter into sub-award agreements, oversee the transfer of funds, and monitor and evaluate the small grants though their project lifecycles.
It is anticipated that the 20–40 awards will vary in amount, and in geographic reach, with most in the $3,000 - $8,000 range.
As a Cooperative Agreement, PAS will be substantially involved in the program activities, to include the selection process.
PAS seeks a partner with capacity to work at the national level, but will consider multiple awards if a single grantee cannot work with sub-grantees in all geographic areas.
Please disregard the note on the forms page, "If you are applying for a grant, please complete and submit your application using Grants.gov Workspace." Applications should be emailed to PretoriaGrants@state.gov.