The Public Affairs Section of the U. S. Embassy South Africa of the U. S. Department of State announces an open competition for organizations to submit applications to carry out a coordinated national public marketing campaign for audiences in South Africa for illicit wildlife products, with a particular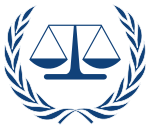 credit: From Wikipedia
focus on rhino horn and elephant ivory, as well as pangolins, vultures, and other trafficked flora and fauna.
The campaign would focus on the historic South African cultural and natural heritage value of these threatened/endangered species as shown through literature, song, art, storytelling, etc., while deglamorizing/devaluing horn and ivory as mere keratin/dentine.
As demand for these products is sometimes defended as a traditional cultural practice or right, this campaign recognizes these animals as part of South Africa's living heritage, valuable natural resources, and draw for eco-tourism.
The campaign, which highlights the importance of respecting and protecting South Africa's traditional, natural and modern heritage, should be translated into multiple South African languages.
Messages might follow these lines:
• South Africa's rich cultural and natural heritage is part of its national identity.
These animals have always been part of its history, let's ensure they remain so.
• South Africa's cultural & natural heritage is important to us, our ancestors, our children & future generations.
Please don't buy items (gifts, household goods, jewelry, medicine) that lead to killing.
The grantee would be responsible for designing a national media campaign, including identifying appropriate media outlets (both national and local), developing content (e.g.
media spots, op eds., etc.), translating the content, as appropriate, into local languages, negotiating placements (including timing and frequency of air time for broadcast spots as well as placements in newspapers and on appropriate social media sites) and monitoring, quantitatively as well as qualitatively, the campaign's reach/footprint in South Africa.
Please follow the instructions in the full notice.
Please disregard the note on the forms page, "If you are applying for a grant, please complete and submit your application using Grants.gov Workspace." Applications should be emailed to PretoriaGrants@state.gov.